UTSA hosts Feb. 8-9 meeting of UT System Board of Regents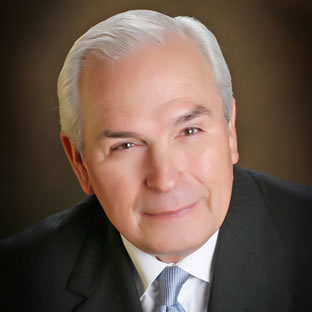 Share this Story
(Feb. 7, 2012) -- The University of Texas at San Antonio will host the University of Texas System Board of Regents for a Feb. 8-9 meeting at the UTSA Main Campus. As the governing body of the UT System, the board holds regular meetings in February, May, July, August, November and December, alternating meetings among the system's nine universities and six health institutions.
Conducting meetings at the various institutions gives regents an opportunity to observe first-hand the operations and newest features of an academic or health campus. The visits also allow regents direct interaction with students, faculty and staff to receive important feedback on the board's actions that have a direct impact on the institutions.
During the visit, regents will see some of UTSA's newest facilities on a personal tour led by UTSA President Ricardo Romo, who also will outline some of the university's latest developments. Additionally, William Henrich, president of the UT Health Science Center San Antonio, will present to the board an update on his institution's activities.
The regents meeting at UTSA will include reports from committees on technology transfer and research, facilities planning and construction, finance, compliance, academic affairs, health affairs and enhancing giving programs. Combined committee meetings and board meetings are conducted over a two-day period with committee meetings usually on Day 1 and the general board meeting on Day 2. The board also holds special called meetings as necessary.
>> View the agenda of the UT System Board of Regents Feb. 8-9 meeting at UTSA.
San Antonio businessman William Eugene "Gene" Powell is the chairman of the UT System Board of Regents. Powell is a UT Austin alumnus with B.B.A. and M.B.A. degrees, both in finance. Raised in Weslaco, Texas, he is a native of the Rio Grande Valley.
-------------------------------
The University of Texas System Board of Regents
The UT System Board of Regents is composed of nine members appointed by the governor and confirmed by the Senate. Terms for regents are six years each and staggered so that three members' terms usually expire on Feb. 1 of odd-numbered years. Additionally, the governor appoints a student regent for a one-year term.
Throughout the more than 100-year history of the UT System, the board has been composed of dedicated and distinguished Texans who have been strong advocates of excellence in academic programs, scientific inquiry and responsible public service.