UTSA President Ricardo Romo named Business-Journal Legacy Leader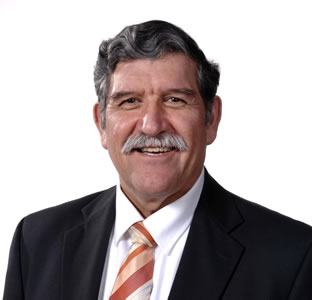 Share this Story
(March 15, 2012) -- UTSA President Ricardo Romo was among the 10 San Antonio Business Journal 2012 Legacy Leaders honored March 8 at the newspaper's 25th anniversary celebration luncheon.
Legacy Leaders are men and women who have made significant contributions to local business and the community in the last two-and-a-half decades. From corporate CEOs to municipal leaders and grassroots advocates, these leaders have played key roles in helping to build San Antonio into the dynamic and diverse city it is today.
The 10 Legacy Leaders for 2012 include Romo, auto magnate Ernesto Ancira Jr., Texas Secretary of State Hope Andrade, former U.S. Secretary of HUD and former mayor Henry Cisneros, former mayor Lila Cockrell, banker Tom C. Frost, energy executive Bill Greehey, auto magnate Red McCombs, Holt Cat executive and San Antonio Spurs owner Peter Holt, and Bexar County Judge Nelson Wolff.
The event sponsors were SWBC, U.S. Global Investors, Ernst & Young, Fulbright & Jaworski LLP, Spurs Sports & Entertainment and Holt Cat.