Early voting for San Antonio quality-of-life improvements runs April 30-May 8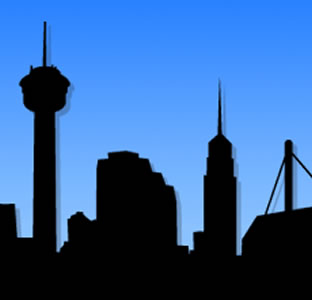 Share this Story
(April 26, 2012) -- On Saturday, May 12, the citizens of the City of San Antonio will have the opportunity to vote on the proposed 2012-2017 $596 million bond program for important infrastructure improvements that will affect the UTSA Downtown Campus. Early voting runs Monday, April 30 through Tuesday, May 8.
There would not be a property tax rate increase to fund the proposed 2012-2017 bond program. The city's current property tax rate is projected to be sufficient to fund the debt service payments for the program.
Five propositions are included in the $596 million proposed bond program aimed to improve the quality of life in San Antonio:
Proposition 1 -- streets, bridges and sidewalks improvements
Proposition 2 -- drainage and flood control improvements
Proposition 3 -- parks, recreation and open space improvements
Proposition 4 -- library, museum and cultural arts improvements
Proposition 5 -- public safety facility improvements
Two projects in proposition 1 relate to improvements for the UTSA Downtown Campus. These two projects will help connect the UTSA Downtown Campus to the rest of downtown San Antonio. They will provide streetscape work, lighting, trees and pedestrian walkways improving the safety for pedestrians around the perimeter of the UTSA Downtown Campus.
One of the projects, the César Chávez Corridor, represents $1.4 million in improved pedestrian connectivity on César Chávez Boulevard between Frio Street to Santa Rosa Street. A second project, Commerce Corridor, represents $1.5 million in improved pedestrian connectivity on Commerce Street between Frio Street and Santa Rosa Street. Both projects will improve pedestrian connectivity from the UTSA Downtown campus to the rest of the downtown community.
In 2007, the City of San Antonio's bond initiative helped fund the UTSA Park West athletics complex with $5.5 million. Park West, benefiting city and county youths, will be developed into baseball, softball, track, soccer, tennis and various practice fields. The Park West April 12 groundbreaking celebration is a result of the 2007 bond proposition 3 line item. The 2007 bond was completed on time and $47 million under budget.
For a full list of improvements, visit the City of San Antonio website. For more information, contact Roland Martinez at 210-207-1011.