Startech accepting applications from innovation startups for ETF funding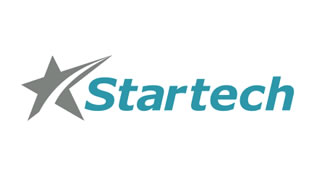 Share this Story
(June 21, 2012) -- The Startech Foundation is accepting applications from innovation startups in South Texas for funding by the Texas Emerging Technology Fund (ETF). The application deadline is 11:59 p.m., Tuesday, July 24.
Created by the State of Texas, the nationally recognized Texas Emerging Technology Fund provides early-stage seed funding for technology startups, university faculty and others that have an emerging technology that may be ready for commercialization. The foundation is the host of the South Texas Regional Center for Innovation and Commercialization (STRCIC).
"The State of Texas has about $50 million from the Texas Emerging Technology Fund to invest in Texas innovation startups in the next 15 months," said Jim Poage, president and CEO of Startech. "Companies with university collaboration should apply in a timely manner to receive the vital funding that is necessary to enter a market. With almost $43 million already invested in South Texas, several companies and universities have already taken advantage of the available funding from the ETF, and more should do the same."
In addition to the Texas Emerging Technology Fund, Startech works with clients, coaching them on how to access a wide variety of funding sources including Angel Investors, Federal Small Business Innovation Research and Small Business Technology Transfer (SBIR/STTR) programs, venture capital and many more.
>> For more information and to apply for funding, contact Erica Amaya at 210-458-2713.
--------------------------------
Startech Foundation is a private nonprofit 501(c)(3) Texas corporation with the mission to inspire technology innovation and commercialization, create technology companies and grow them into viable businesses in the South Texas economy. Startech offers venture innovation, investment and collaborative services for entrepreneurs, investors, researchers, service providers and partners interested in innovation and commercialization.
Startech works closely with several funding sources including the South Texas Angel Network, Texas Emerging Technology Fund, Venture Capital, SBIR and STTR grants, and Microsoft BizSpark, among others. From 2003 to 2011, Startech portfolio clients raised more than $261 million in external financing.