UTSA hosts fourth annual Texas Higher Education Symposium Aug. 2-3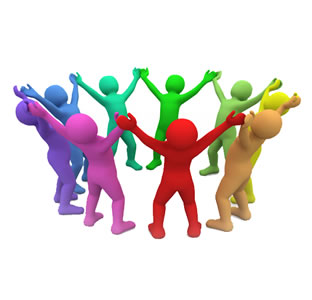 Share this Story
(UPDATED Aug. 1, 2012) -- The University of Texas at San Antonio will host the fourth annual Texas Higher Education Symposium August 2-3 at the UTSA Main Campus. This year's event, "Inclusion in Higher Education: Where We Are, Where We Need to Be," will feature presentations and discussions on a broad range of topics in higher education. (See agenda below.)
David Gardner, Texas Higher Education Coordinating Board deputy commissioner of academic planning and policy, will provide the keynote speech at a luncheon on Friday, Aug. 3 in the University Center Ballroom (1.104). As deputy commissioner, Gardner oversees the divisions of Workforce, Academic Affairs and Research, Planning and Accountability, and P-16 Initiatives. One of his primary roles includes coordination of the board's efforts toward Closing the Gaps by 2015, through academic excellence and research at Texas institutions of higher education.
The UTSA College of Education and Human Development is the leading provider of educators in the San Antonio area and one of the largest in Texas. Ranked third in the United States as producer of teacher-education degrees for Hispanics, the college is responsible for innovative research and grants in university-school partnerships, higher education, professional development, technology enhancement, health, school readiness, and bi-national and bicultural issues.
Symposium events are free and open to the public with the exception of Friday's lunch.
The symposium is sponsored by the UTSA Higher Education Administration Student Association (HEASA), College of Education and Human Development, and Department of Educational Leadership and Policy Studies.
For more information, visit the Texas Higher Education Symposium website or contact Professor Maricela Oliva at 210-458-5832.
------------------------------
Revised Agenda
Thursday, August 2, 2012:
5 p.m.: Symposium Registration, Main Building Auditorium Lobby
6 p.m.: HEASA Distinguished Lecture by Shaun R. Harper, Associate Professor and Director of the Center for the Study of Race and Equity in Education, University of Pennsylvania Main Building Auditorium (0.104)
7 p.m.: Reception, Main Building Auditorium Lobby
Friday, August 3, 2012:
8 a.m.: Symposium Registration/Meet and Greet/Continental Breakfast, University Center Ballroom Galleria
8:30 a.m.: Welcome and Remarks, University Center Ballroom (1.104)
9 a.m.: Scholarly Presentations on Parent Family and Generational Influences, University Center Ballroom (1.104)
The Role of Family Involvement in Latino Male Student's Postsecondary Education in Texas
She Was My Personal Counselor: The Role of Siblings in First Generation Latino Student Experience
Latino Millennial College Students: A Cohort within the Millennial Generation
9 a.m.: Working Group on Latino/a Allied Health Professional Education Pipeline Issues: A Matter of Public Health, University Center Bexar Room (1.102)
10 a.m.: Morning Break, University Center Galleria
10:15 a.m.: Working Groups
LGBT Issues, University Center Hidalgo Room (2.214)
Community College Engagement, University Center Harris Room (2.212)
Reclaiming their Children's Educational Aspirations: The Critical Role of Latino Parents in College Access, University Center Bexar Room (1.102)
11:15 a.m.: Poster Session, University Center Ballroom (1.104)
Noon: Luncheon and Keynote Speaker, University Center Ballroom (1.106)
1:30 p.m.: Scholarly Presentations on Community College Issues, University Center Ballroom (1.104)
Latino Students and Their Transfer Experiences from the Community College to the University: What is the Role of Family?
The Social Integration of Deaf Students in Community Colleges: An Exploratory Analysis
Latino Males in Texas Community Colleges: A Phenomenological Study of Masculinity Constructs and Their Effect on College Experiences
1:30 p.m.: Extending Inclusion Programmatically, University Center Bexar Room (1.102)
Timing is everything: What You Should Know About Including First-Year Latino Students in Historically Black Colleges and Universities
Filling the Gaps in Undergraduate Education: The Implementation of AVID in Two Texas Universities
Including the Discontented and Disregarded: Graduate Student Activism and the Evolution of the Alumni of Color Conference at the Harvard Graduate School of Education, 2003-2012
2:45 p.m.: Scholarly Presentations on the Student Experience, University Center Ballroom (1.104)
From the Voices of Men: How Latino Males Cope with Academic and Social Obstacles
Leading the Pack: The College Experiences of High-Achieving African American Women
Degreed and in the Shadows: Journeys and Testimonios from Mexican Undocumented College Graduates in Texas
4 p.m.: Working Groups Reports, Poster Award and Closing, University Center Ballroom (1.104)