Donation information for UTSA graduate student Andrew Oberle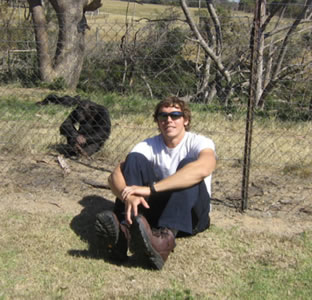 Share this Story
(Aug. 1, 2012) -- As you may have seen reported in the local and national media, Andrew Oberle is a UTSA graduate student who was injured while at the Jane Goodall Institute South Africa Chimpanzee Eden this summer. Private and charitable San Antonio community members have initiated fundraising efforts to help Oberle with his medical expenses.
These efforts are not associated with UTSA, but members of the UTSA faculty, staff and student communities who are interested in making a donation or finding out more about these efforts can do so by contacting one of the following:
The WePay website. More than $25,000 has been donated as of July 13.
United Way of San Antonio and Bexar County has a separate campaign launched by B.J. "Red" McCombs that has raised nearly $18,000 as of July 13. Visit the United Way website for information on how to donate.