UTSA East Asia Institute hosts Oct. 6 Asian-American youth leadership summit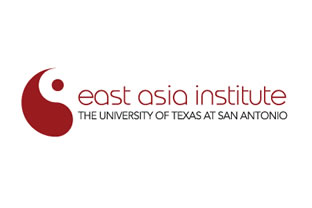 Share this Story
(Sept. 11, 2012) -- The UTSA East Asia Institute and the Texas Diversity Council (TXDC) will host an Asian culture, history and leadership educational event Saturday, Oct. 6 for students in grades 8-10. The event will bring together 70 students from the San Antonio area recommended by school administrators, teachers, parents and other community-based organizations. The event will be from 8:30 a.m. to 5 p.m. in the Business Building University Room (2.06.04) on the UTSA Main Campus.
The summit, "GenerAsian Next Youth Leadership Summit: East Meets West," will include topics such as Asian-American educational prospects and challenges, leadership styles, women leaders and technological advancements in Asia.
Speakers and panelists will include Dona Kilby-Costa, director of recruiting, Romano's Macaroni Grill; Crystal Kohanke, vice president for human resources, Christus Santa Rosa Health System; Peter Sakai, judge, 225 District Court, Bexar County; and Ginger Lee Pierce, minister, Living Christian Center.
"A primary goal of the East Asia Institute is to help build an important educational, cultural and business bridge between the Orient and San Antonio," said Mimi Yu, East Asia Institute associate director. "Through our partnership with the Texas Diversity Council, we will emphasize the importance of Asian-American culture and the tremendous impact it has on business here in the United States."
"On behalf of our CEO and founder Dennis Kennedy, we are very grateful for the support and partnership with the East Asia Institute," said Angeles Valenciano, TXDC vice president for business development. "We are thrilled to launch this inaugural summit to bring awareness of Asian culture and heritage to our youth."
The UTSA East Asia Institute promotes appreciation and understanding of East Asian societies and cultures both on campus and in the community through research, outreach, networking, education, student-faculty exchange, and business development and cooperation. The institute organizes seminars, workshops, lectures, conferences, film festivals and visual art exhibitions. It encourages faculty research collaborations within UTSA and with participating East Asian university researchers. Additionally, the institute promotes business collaborations and cooperation among UTSA, San Antonio, Texas, and East Asian cities and countries.
The TXDC is a nonprofit 501(c)(3) organization committed to fostering a learning environment for organizations to grow in their knowledge of diversity. It is made up of four councils serving the Austin, Dallas, Houston and San Antonio areas.
>> To register or recommend a student, visit the Asian Youth Leadership Summit website. The registration deadline is Sept. 18.