UTSA, University of New Orleans team to assist firms affected by Gulf oil spill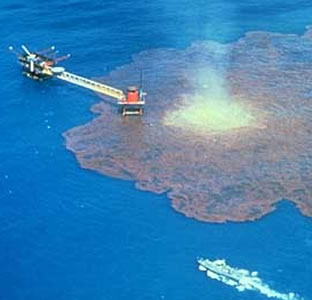 Share this Story
(Sept. 10, 2012)--The Gulf Oil Spill Disaster Adjustment Assistance Center (GOSDAA) at The University of Texas at San Antonio is available to support firms adversely affected by the Deepwater Horizon Gulf Oil Spill. The program was established to provide assistance to small businesses located within 60 miles of the Texas and Louisiana coast and marshes affected by the spill.
The seafood industry, service companies, manufacturers, retailers and wholesalers are eligible to apply for assistance with recovery and growth strategies.
"We are immensely pleased to partner with a local institution such as the University of New Orleans, which has a strong history of community involvement and substantial experience with the Louisiana business community," said Robert Velasquez, GOSDAA director.
GOSDAA clients can access a network of consultants to improve their business and performance profits and address topics such as specialized training, developing profitable niche markets and continuous improvement tools to increase sales, improve productivity and reduce daily costs.
"The majority of small businesses have limited funds or capacity to accomplish these strategies, and the GOSDAA program can give them access to these services," said Velasquez.
John Williams, dean of the University of New Orleans (UNO) College of Business welcomed GOSDAA to the UNO.
"The University of New Orleans has been at the forefront of the recovery outreach in our regional business community, and we recognize and appreciate the vitally important work of GOSDAA. This is a wonderful opportunity for our institutions to work together," said Williams.
Project managers Ruperto Chavarri and Carolyn Smith will work directly with applicants to explore qualifying options for the GOSDAA program. The GOSDAA office is at the University of New Orleans, College of Business, Kirschman Hall, 2000 Lakeshore Drive, Suites 415 and 416, New Orleans, La., 70148.
>> To schedule an appointment, contact Carolyn Smith at 985-226-8972 or Ruperto Chavarri at 985-226-8971 or visit the GOSDAA website. UTSA administers this U.S. Department of Commerce Economic Development Administration (EDA) grant.