UTSA Center for Infrastructure Assurance and Security organizes city program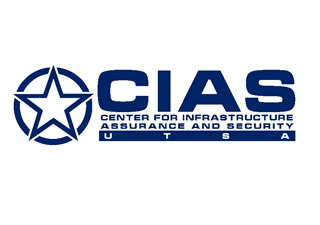 Share this Story
(Oct. 9, 2012) -- The City of San Antonio and the UTSA Center for Infrastructure Assurance and Security join forces again in marking the ninth annual National Cybersecurity Awareness Month. A three-pronged, monthlong campaign to strengthen San Antonio cyber-security defenses will focus on community leadership, an informed citizenry and workforce development.
Briefings to promote awareness of the threat and appropriate responses will take place throughout the city in each district. CIAS, home for the National Collegiate Cyber Defense Competition, also will conduct a more raucous Panoply competition for up-and-coming collegiate cyber warriors.
According to CIAS Director Greg White, San Antonio officials are at the forefront of developing a strong community cyber-security incident response.
"We have worked with the city for more than a year developing a new protocol for its emergency response plan concerning cyber disruption," said White. "It was officially endorsed by Mayor Julián Castro at a public event on Oct. 2. Following the mayor's remarks, community leaders participated in an executive tabletop exercise incorporating the new cyber incident response plan."
Participants were encouraged to collaborate on response plans to have an impact on their own organizations.
Following the leadership-focused event, the CIAS is kicking off the Community Preparedness and Awareness campaign and offering briefings to the public throughout October to make citizens more aware of cyber-security topics. The briefings will be for business owners, end-users, public workers and other interested citizens in neighborhoods throughout the city.
For workforce development, CIAS will host training courses for IT professionals and seekers from a variety of backgrounds, ranging from those with little experience to veterans seeking industry certifications.
"In particular, we'd like to help get the word out to military personnel who are looking for opportunities in private industry," said White. "They have training and discipline that only needs to be provided direction for the emerging industries." Courses include Voice and Data Security, Security+, and Preparation for Certification as an Information Security Systems Professional (CISSP).
For students exploring the world of cyber-security, a competition such as the Panoply event (Oct. 20 at the airport Hilton) can inspire a lifetime devotion to the field. In this daylong network security competition, teams will compete for control of common resources and the critical services for those resources, defending against constant attack.
"Successfully implementing all these activities is only possible because of San Antonio leadership's forward-looking vision, working with Chief Technology Officer Hugh Miller, Emergency Manager and Division Chief Lawrence Trevino and Chief Information Security Officer Patsy Boozer," said Larry Thompson, CIAS associate director. "A partnership between the city and the CIAS allows us to help our home community achieve greater security and provide an even more attractive economic profile to new and emerging industries. San Antonio has long considered itself 'Cyber City USA.' This October, we want to help it become 'Cyber Secure City USA.'"
The CIAS is the world's foremost center for multidisciplinary education and development of operational capabilities for infrastructure assurance and security. The CIAS was established at UTSA in 2001 and has developed and delivered cyber-security training, exercise programs and competitions for the past decade. It is a nationally recognized leader in the advancement of state and community cyber security capabilities and collaboration.