Flu shots are available by appointment at UTSA Student Health Services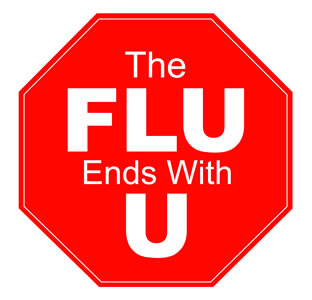 Share this Story
By Tim Brownlee
Associate Director of Internal Communications
(Oct. 30, 2012) -- Influenza vaccinations, also known as flu shots, are available at UTSA Student Health Services at the Main Campus and Downtown Campus by appointment from 9 a.m.-4 p.m., Monday-Friday.
The flu is a contagious disease that affects the lungs and can lead to serious illness including pneumonia. The U.S. Department of Health and Human Services says the flu vaccine is your best defense against seasonal flu and that everyone 6 months of age and older should get the flu vaccine.
For an appointment:
Main Campus: 210-458-4142 (Recreation and Wellness Center Suite 1.500)
Downtown Campus: 210-458-2930 (Buena Vista Street Building Room 1.308)
The cost is $10 for students, $15 for faculty and staff. For students covered under student health insurance purchased through AcademicHealthPlans, the vaccination is 100-percent covered with no co-pay. Student Health Services does not accept Blue Cross Blue Shield coverage for faculty and staff.
To receive a shot, students, faculty and staff must bring their UTSACard for identification. The clinics accept UTSACard (with a balance), MasterCard, Discover, American Express, Visa, cash or check. MasterCard, Discover and American Express incur a small transaction charge.