UTSA opens Creative Writing Reading Series with author Matthea Harvey Oct. 12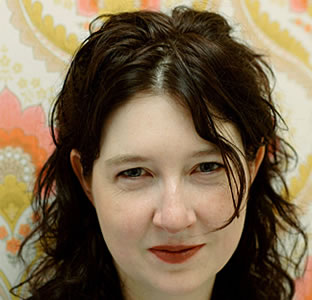 Share this Story
By Kris Rodriguez
Public Affairs Specialist
(Oct. 10, 2012) -- The UTSA Department of English Creative Writing Program presents author Matthea Harvey as the featured speaker in the Fall 2012 Creative Writing Reading Series at 7:30 p.m., Friday, Oct. 12 in the University Center Harris Room (2.212) on the UTSA Main Campus. The event is free and open to the public.
Harvey will read from her book of poems, "Modern Life," which was a finalist for the National Book Critics Circle Award and named a New York Times Notable Book.
Born in Germany, Harvey moved to Milwaukee with her family and later attended Harvard University where she earned her Bachelor of Arts degree. Following Harvard, she attended the University of Iowa, where she received her Master of Fine Arts degree in the creative writing program of the Iowa Writer's Workshop.
A contemporary American poet, writer and professor, Harvey's books include "Cecil the Pet Glacier" (Random House, 2012), "Of Lamb" (McSweeney's, 2010), "The Little General and the Giant Snowflake" (Tin House Books, 2009), "Sad Little Breathing Machine" (Graywolf, 2004) and "Pity the Bathtub Its Forced Embrace of the Human Form" (Alice James Books, 2000).
She has served as poetry editor of American Letters and Commentary and as a contributing editor for jublliat, Meatpaper and BOMB publications. Her poems have been featured in several literary magazines including The New Yorker, New Republic, Slope, Ploughshares and the American Poetry Review.
Harvey has taught at Warren Wilson College in North Carolina, the Pratt Institute in Brooklyn and the University of Houston. She lives in Brooklyn and teaches poetry at Sarah Lawrence College.
For more information visit the UTSA Creative Writing Program website.