HUB ceremony recognizes UTSA staff and departments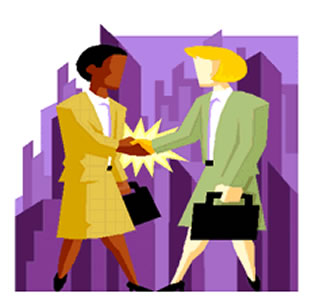 Share this Story
(Nov. 20, 2012) -- The 2012 HUB Recognition Ceremony recently honored several individuals and departments for their contributions to the HUB (historically underutilized businesses) program. HUB vendors are minority- and women-owned businesses certified by the state.
Award winners were chosen through a point system, which took into account budget, number of HUB vendors utilized and the percentage of dollars spent with HUBs. Top departments were chosen on the same point system amongst their respective areas.
Thirteen outstanding HUB Employee Advocates and three HUB Department Advocates were recognized at the event. Many of the winners received special Texas-shaped awards to recognize their support of Texas HUBs. Speakers for the program included Kerry Kennedy, vice president for business affairs, and Pamela Bacon, associate vice president for administration.
The winners included:
HUB Employee Advocates
Glynda Steele, Housing and Residence Life
Alka Bhavsar, Fiscal Services, Downtown Campus
Donna Fielder, Development Office
Esther Morales, Mathematics Department
Glenda Landeen, Equal Opportunity Services Office
Rachel Morrel, Business Auxiliary Services
Brenda Barron, President's Office
Linda Mahoney, University College - Economics
Roel Ramos, Vice President for Student Affairs
Nancy Miller, P-20 Initiatives
HUB Employee Advocates Honorable Mention
Hope S. De Leon, Center for Student Professional Development
Marcella Cabello, College of Engineering
Patricia Patnode, Admissions Office
HUB Department Advocates -- Outstanding VP Area
Vice President for Student Affairs
HUB Department Advocates -- Outstanding College
College of Liberal Arts Office of the Dean
HUB Department Advocates – Outstanding Department
Writing Core Program
Retiring Staff Coordinating Group Member
Wanda Guntz