UTSA to host Nov. 15 lecture by acclaimed stem cell researcher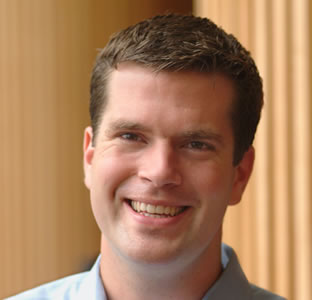 Share this Story
(Nov. 13, 2012) -- The UTSA College of Sciences will host the Provost's Distinguished Lecture at 6 p.m., Thursday, Nov. 15 in the Main Building Auditorium (0.104) on the UTSA Main Campus. Kevin Eggan, a Howard Hughes Medical Institute and Harvard University professor, will speak on "Untangling the Scientific and Societal Complexities of Stem Cell Research." The lecture is free and open to the public.
Recognized in 2007 by Scientific American as one of the "50 Most Influential People in Science," Eggan has garnered international recognition as a burgeoning young investigator in the field of stem cell biology.
Eggan received his bachelor's degree in microbiology from the University of Illinois and his doctoral degree in microbiology from the Massachusetts Institute of Technology.
As a graduate student, he pursued projects focusing on cloning stem cells and reprogramming after nuclear transfer under the guidance of genetics pioneer Rudolph Jaenisch. Eggan also collaborated with Richard Axel, a 2003 Nobel Prize winner at the Howard Hughes Medical Institute.
His current research focuses on applying the knowledge gained in stem cell biology to developing therapies for neurodegenerative diseases such as amyotrophic lateral sclerosis (ALS or Lou Gehrig's disease).
In 2006, Eggan's research received national recognition when two of his papers were published in Cell Stem CellandScience. One of his papers illustrated that induced pluripotent stem cells generated from adult skin cells of ALS patients can be differentiated into motor neurons.
Eggan's accolades include his selection as a Howard Hughes Medical Institute Early Career Scientist in 2009 and as a MacArthur Foundation fellow in 2006. Currently, he is a professor in the Department of Stem Cell and Regenerative Biology at Harvard University.