UTSA retiree Lorraine Harrison dies Oct. 16 while on vacation in Ohio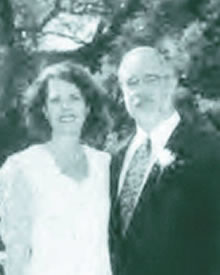 Share this Story
(Nov. 12, 2012) -- UTSA retiree Lorraine Louise Harrison, 62, died Oct. 16 of injuries from an Oct. 15 traffic accident while visiting family in Ohio. She was accompanied by her husband, Randy George Harrison, 64, who died Oct. 22 of injuries from the accident. A memorial service will be Nov. 17.
A 17-year UTSA employee, Harrison was hired in Student Disability Services in April 1993. She was director for the last 15 years of her career and retired in August 2010. After retirement, she and her husband traveled and spent time with their daughter and two grandchildren in San Antonio. She told former colleagues that she especially enjoyed being outdoors and taking long walks with their dog. Harrison and her husband recently celebrated their anniversary on a trip to Costa Rica.
"It was a delight to have worked with Lorraine," said former colleague and fellow retiree Nestor Reyes. "Her professional training and personality were well suited to working with students with disabilities. Her compassionate and fair approach to working with students, faculty and administration served the university well. That countless former UTSA students are in the workforce living fulfilling and productive lives is testament to Lorraine's impact on the university and the community."
Associate Director Beverly Brown said that when Harrison hired her in 2008, she knew instantly she had much to learn from an excellent teacher. "Lorraine was a dedicated and tireless worker and advocate for students with disabilities," she said.
According to former colleague Roselena Balderas, "Each time Lorraine sat down with a student in her office, that student walked out with new confidence, new direction and new motivation to pursue their academic dreams in spite of any disability or limitation they faced."
------------------------------
A memorial service for Lorraine and Randy Harrison will be at 2 p.m., Saturday, Nov. 17 at Redeemer Lutheran Church, 2507 Fredericksburg Rd.
>> At MySA.com, read an obituary with more information about the memorial service.