UTSA College of Architecture launches career-prep series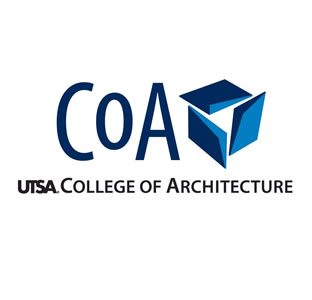 Share this Story
(Jan. 30, 2013) -- In an effort to help prospective graduates fully prepare to enter an ever-changing and competitive job market, the UTSA College of Architecture (COA) has modified the traditional, one-day career fair model to present a new initiative, a Symposium on Professional Practice. The symposium will include a series of interactive panels where invited speakers from the professional community will deliver informational sessions, share industry insights and engage in open dialogue with students.
The series kicked off Monday, Jan. 28 with the first session, Getting Started: Diversity of Practices and Offices, at the UTSA Downtown Campus. The panel was moderated by San Antonio architect Richard Mogas and included Mary Ann Mitchell of O'Connell Robertson, Michael Rey of Overland Partners Architects and UTSA alumnus Derrik Godwin '08 of Michael Imbimbo Architects.
Before the recession, the COA offered traditional career fairs each spring as a way to allow prospective graduates to network with area employers. The new initiative is an attempt to reclaim the optimism of the career fairs in years past, while realistically enabling UTSA graduates to plan for their professional destinies in more strategic, informed ways.
A series of three panel sessions, paired with a one-day shadowing event, will be held over the course of four months during the spring 2013 semester. Each session will be composed of three panelists from San Antonio's architecture community and moderated by a recognized architectural practice leader who will pose ideas and field questions from the audience. On the shadow day, each architecture graduate student will be paired with a design professional to gain insight into the daily routine of office productivity, studio formations and workplace relationships. A variety of office environments, firm sizes and emphases of practice will be represented in both the panel sessions and the shadow day.
Examples of the important topics to be discussed in the sessions are portfolio creation, the process of pursuing jobs, how firms evaluate potential employees, interview strategies, how the workplace has changed in recent years and what recent graduates should know in order to succeed during their formative first years of practice. See the schedule below for complete details.
The Symposium on Professional Practice was born out of discussions by the COA dean's advisory council, which formed a subcommittee to fully realize the idea. Led by Greg Papay, partner at Lake/Flato Architects and chair of the dean's advisory council, and faculty member Rick Lewis, the subcommittee asked local design professionals and firms for their support in the endeavor, many of whom offering to volunteer as panelists or shadow hosts. In addition to reinforcing the launch of graduates into the profession, all involved hope to foster a more productive, innovative and enduring building industry workforce in years to come.
-------------------------------
For more information, contact Nicole Chavez at 210-458-3121.
-------------------------------
Schedule for the COA Symposium on Professional Practice
Getting Started: Diversity of Practices/Offices
Topics: Entering into practice via multiple routes, design career strategies, organization of firms, working in large or small firms, alternative paths of practice
Date: 5:30 p.m., Monday, Jan. 28
Location: Monterey Building Gallery, UTSA Downtown Campus
Welcoming remarks: Alicia Treviño (Principal, DHR Architects), Dean's Advisory Council
Moderator: Richard Mogas (Richard Mogas Architecture)
Panelists: Michael Rey (Architect, Overland Partners Architects), Mary Ann Mitchell (Architect, O'Connell Robertson), Derrik Godwin (UTSA alumnus with wide range of experience, Michael Imbimbo Architects)
Shadow Day: Design Professional Shadowing
Daylong event. Approximately 30 architecture graduate students will be paired with a practitioner. Later that evening, the COA will host a social hour allowing for informal discussions between students and practitioners to compare experiences. 
Date: Friday, Feb. 1
Welcoming Remarks: Lloyd Jary (President, Lloyd Walker Jary and Associates), Dean's Advisory Council
Getting Down to Business: Job Search, Interviews and Portfolios
Topics: Approaches to seeking a job, preparing for the interview and types to anticipate, putting together the portfolio in a variety of ways/platforms
Date: 5:30 p.m., Monday, March 4
Location: Monterey Building Gallery, UTSA Downtown Campus
Welcoming Remarks: Boone Powell (Principal, Ford Powell and Carson), Dean's Advisory Council
Moderator: Mike McGlone (Principal, Alamo Architects)
Panelists: Matt Wallace (Architect, Lake/Flato Architects)
Being Successful: Individually and as a Team Member
The panel will address achieving individual success and gratification in practice and how to set goals for achieving such success. Emphasis will be the first two or three years of work.
Topics: the collective success of firms; creating a good workplace; landing work; cultivating new and desirable clients
Date: 5:30 p.m., Monday, April 8
Location: Monterey Building Gallery, UTSA Downtown Campus
Welcoming Remarks: Greg Papay (Partner, Lake/Flato Architects), Dean's Advisory Council
Moderator: TBA
Panelists: TBA