UTSA hosts workshop on workplace accessibility for people with disabilities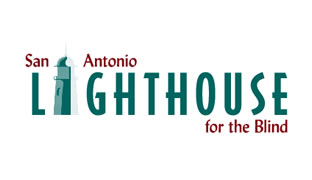 Share this Story
(Feb. 21, 2013) -- UTSA Student Disability Services in collaboration with San Antonio Lighthouse for the Blind will present an hour of interactive learning about disability as a part of diversity in the work environment and the importance of this issue for employers and employees. Speakers will be Mike Gilliam, president and CEO, and Marti Hathorn, assistive technology specialist and UTSA alumna, both with the Lighthouse. Free and open to the UTSA community, the workshop will be 1:45-3 p.m., Tuesday, March 5 in the University Center Denman Room (2.01.28) on the UTSA Main Campus.
The presenters will use first-hand knowledge to discuss various facets of disability at work: defining the term "accessibility" in relation to Title I of the Americans with Disabilities Act; identifying stereotypes and myths regarding hiring individuals with disabilities and how the stereotypes and myths hinder reaching team and organizational goals in the work environment; strategies for heightening awareness and the benefits of making the workplace accessible; and a demonstration of types of assistive technology available for individuals with disabilities.
Mike Gilliam has been CEO for the SA Lighthouse for the last seven years. Previously, he served as vice president in charge of the Southwestern Bell Year 2000 Project worldwide and president of Arkansas and Oklahoma operations. He is a graduate of the University of Arkansas at Fayetteville and the Cornell University Executive Development Program.
Marti Hathorn has been part of the S.A. Lighthouse Rehabilitation Center for eight years. She graduated with honors in 2003 from The University of Texas at San Antonio with a degree in business administration. In 2008, she earned a UTSA M.B.A. in information systems. She specializes in assistive technology utilized by individuals with low vision or blindness. She also has worked closely with the Veteran's Administration to provide technology skills to blind veterans.
Student participants with approval from an instructor to receive credit for the workshop will receive certificates of attendance. For more information or if a disability-related accommodation is needed to attend the event, contact Beverly or Bridget at 210-457-4157.