UTSA hosts Texas Math and Science Coaches Association State Meet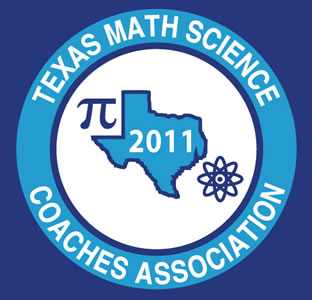 Share this Story
(March 14, 2013) -- For the 25th consecutive year, The University of Texas at San Antonio will welcome 1,100 of the state's best high school math and science students to compete in the Texas Math and Science Coaches Association (TMSCA) State Meet. The competition runs 9 a.m.-2 p.m., Saturday, March 16 in the McKinney Humanities Building on the UTSA Main Campus. Scholarships ranging from $800 to $1,200 will be awarded to the winners.
Competition categories include:
Number Sense involves a 10-minute, 80-question mental math test covering all high school mathematics courses.
Science Competition challenges students to do a wide range of reading in biology, chemistry and physics to gain an understanding of the significance of experiments rather than to recall details.
Calculator Applications Contest includes calculations involving addition, subtraction, multiplication, division, roots, powers, exponential, logarithms, trigonometric functions and inverse trigonometric functions.
Mathematics Competition will test knowledge and understanding in the areas of algebra I and algebra II, geometry, trigonometry, math analysis, analytic geometry, pre-calculus and elementary calculus
UTSA mathematics professor Greg Wene says the event adds more than $250,000 to the San Antonio economy annually and exposes students from small towns and big cities to a university environment.
"This competition rewards students and directly supports programs designed to encourage students to pursue careers in STEM fields," said Wene. "In football, sports and band the students get recognition, but in mathematics the students do not. I feel this provides one of the real positive reinforcements so students can continue the hard work that they are doing preparing for these UIL competitions."
Additionally, Wene believes the United States is a predominant world power and needs to maintain its lead in manufacturing, research and engineering.
"Mathematics is fundamental in biology; government and industry use mathematics, even Hollywood uses mathematics when creating special effects," said Wene. "Students who can't do 10th-grade mathematics are shutting themselves out of many career opportunities in the future."
The competition also gives the 30-40 students in Wene's classes opportunities to assist with competition logistics, meet some of the state's brightest students and network with mathematics educators who may be able to assist them after they graduate.
For more information, contact Greg Wene at 210-288-0444.
--------------------------------
About TMSCA
Established in 1981, TMSCA is an organization formed by Texas math and science teachers to promote excellence in math and science through competition. The organization promotes uniformity in practice meets to prepare students for University Interscholastic League (UIL) competition.