UTSA College of Public Policy lecture series features Emilio Parrado April 18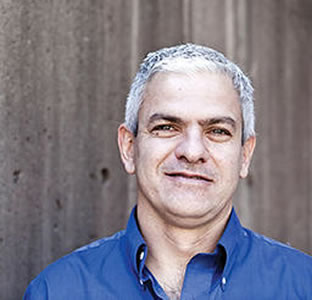 Share this Story
(April 16, 2013) -- UTSA College of Public Policy will present sociology professor Emilio Parrado speaking on "Hispanic Fertility, Immigration and Race in the 21st Century" at 5:30 p.m., Thursday, April 18  in the Frio Street Building Riklin Auditorium (1.406) on the UTSA Downtown Campus. Parrado is the featured speaker in the College of Public Policy Dean's Distinguished Lecture Series on behalf of the Department of Demography. The event is free and open to the public.
Parrado is the director of the Latin American and Latino Studies program, associate director of the Population Studies Center and a professor of sociology at the University of Pennsylvania. The lecture, based on his 2012 research publication, will focus on the intersection between the immigration of Hispanic populations, fertility and the concept of race in the 21st century. A free reception will follow in the Durango Building Southwest Room (1.124).
Parrado has published extensively on the dynamics of Latin American migration to the United States and issues of immigration adaptation and incorporation. His research and teaching interests include demography, international migration, Hispanic immigration adaptation, social change and reproductive health in Latin America, and family and fertility behavior.
Parrado is the primary investigator researching the connection between gender, migration and health risks among Latinos in Durham, N.C., and their sending communities in Mexico and Honduras. The project is funded by the National Institutes of Health (NIH). In 2011, his study, "Hispanic Fertility: The Unique Effect of Immigrant Women," was awarded the prestigious TRIO award by the University of Pennsylvania Population Studies Center, the Population Aging Research Center and the Boettner Center for Pension Retirement Research.
Parrado received his doctoral and master's degrees in sociology from the University of Chicago and his bachelor's degree in sociology from the University of Buenos Aires.
The UTSA College of Public Policy Dean's Lecture Series features scholars and policy analysts on a variety of major issues that affect the community, the nation and the world. For more information or to reserve a seat, contact Erin Jines at 210-458-3213.