UTSA President Ricardo Romo receives Otis Social Justice Award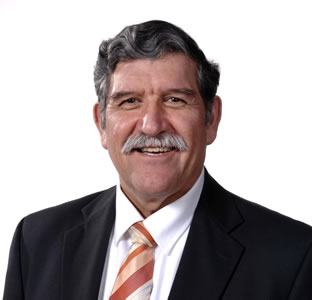 Share this Story
(April 1, 2013) -- UTSA President Ricardo Romo, a noted educator and historian whose work celebrates Latino history and heritage while also creating opportunities for the advancement of minorities, received the Wheaton College Otis Social Justice Award in Boston last week.
Romo received the college's award for promoting social justice through education and public service. Following the award presentation, Romo delivered a lecture, "The Latino Bridge to the Civil Rights Movement."
Romo began his tenure as president of UTSA in 1999, and he has led a dramatic expansion of the school's programs and its capacity to serve students. Student enrollment has risen by 68 percent. The university has added numerous programs and facilities to enhance student life and expand its research capacity. The institution was named one of the state's eight emerging research universities by the Texas Legislature.
Romo has received numerous awards and recognitions for his service to the university and the community. In 2011, Romo was presented the Council for Advancement and Support of Education (CASE) Chief Executive Leadership Award for transforming UTSA from a regional campus into an emerging Tier One research university. In February 2012, Romo received the Colonel W.T. Bondurant Sr. Distinguished Humanitarian Award from the San Antonio Academy of Texas Alumni Council.
A nationally respected urban historian, Romo's scholarship has helped to uncover the history of Mexican-Americans and their role in the development of the United States. His area of interest reflects his background as the grandson of Mexicans who emigrated to Texas in search of a better life.
"I became a history teacher because in college I discovered the history that I was going to learn had nothing to do with the unofficial history that I had learned as a child," said Romo in a public television interview about his work. "I was learning history with very little connection to my community and my family."
"East Los Angeles: History of a Barrio," Romo's best-known book, tells the story of the settlement of Mexican immigrants in Los Angeles early in the 20th century and their contributions to southern California's cultural and economic development. He also is the author of numerous journal articles and reviews, and he is the co-editor of the book, "New Directions in Chicano Studies."
Romo began his academic career teaching social studies in Los Angeles. He went on to teach at the University of California at San Diego and the University of Texas at Austin. He was a visiting professor at University of California, Berkeley in 1985 and visiting scholar with the Stanford University Center for Advanced Studies in Behavioral Sciences.
A San Antonio native who grew up on the city's West Side, Romo graduated from Fox Tech High School before attending the University of Texas at Austin on a track scholarship. At UT Austin, he was the first Texan to run the mile in less than four minutes, a record that lasted 41 years. He earned a bachelor's degree in education from UT Austin, a master's degree in history from Loyola Marymount University and a Ph.D. in history from the University of California, Los Angeles.
------------------------------
The Otis Social Justice lecture series was established in 1959 through the generosity of Henry Witte Otis, whose children included two Wheaton graduates. Eleanor Roosevelt, the longest-serving U.S. first lady (1933-1945) and the first chair of the U.N. Commission on Human Rights, was among the earliest Otis lecturers (1962). Today, the purpose of the Otis Fund has broadened to support a colloquium in social justice -- a forum through which the Wheaton community may address key contemporary social issues. The first Otis Social Justice Award was presented in 1990 to former U.S. Surgeon General C. Everett Koop. Texan Molly Ivins, an author, also received the award in addition to playwright Howard Zinn and U.S. Senator Edward Kennedy.