Barry McKinney named treasurer of National Association for Campus Activities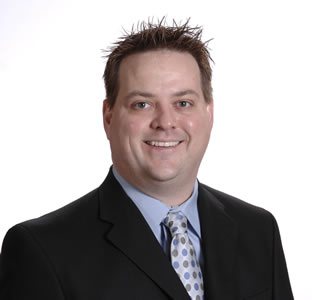 Share this Story
(May 17, 2013) -- The National Association for Campus Activities (NACA) recently elected UTSA's Barry McKinney as treasurer of its board of directors. 
McKinney is assistant dean of students and director of student activities at UTSA, where he leads the Office of Student Activities at the Main Campus and the Downtown Campus. The Office of Student Activities oversees leadership development, cultural programming, risk education, campus programming, student government, fraternity and sorority life, and other student organizations.
Recognized for his accomplishments in educational leadership, teaching and student activities, McKinney has been honored by several organizations throughout his career.
In his role with NACA, McKinney will assist members of the board on the strategic direction, effectiveness and financial stability of the association. He has volunteered on many levels within NACA, including serving on the board of directors and as Central Region Program Coordinator and National Institute Series Coordinator. He has attended NACA regional conferences and national conventions, where he presented educational sessions. Additionally, McKinney has had several articles published in Campus Activities Programming.
McKinney received his bachelor's degree from St. Mary's University (Texas), his master's from Texas A&M University, and a doctorate in education from Texas A&M University-Kingsville.
Established in 1960, the National Association for Campus Activities is the recognized leader in higher education for providing members with innovative practices and access to programs that support campus engagement. NACA offers a variety of events, educational institutes, publications, and networking opportunities for colleges and universities across the country. The association's programs focus on program planning, risk management, multicultural education, concert management, student and professional leadership development, student government and more.
For more information, visit the National Association for Campus Activities website.