UTSA faculty and staff publish compilation of Christian testimonials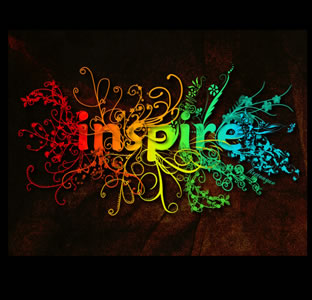 Share this Story
(Sept. 3, 2013) --Nearly 30 faculty and staff at The University of Texas at San Antonio (UTSA) have collaborated to self-publish a unique compilation of Christian testimonials. First Light Christian Fellowship's "Spiritual Journeys of Christian Faculty and Staff," published by Amazon.com subsidiary CreateSpace, will be available Sept. 4 at UTSA, on Amazon.com and for the Kindle.
"Spiritual Journeys of Christian Faculty and Staff" is the organization's first publication. It includes 27 Christian testimonials by UTSA faculty and staff. Among them:
One scholar shares personal details about his wife, whose life was cut short by ovarian cancer, and eldest son, whose murder saved the lives of a handful of people nearby;
A staff member in the UTSA Office of Alumni Programs recounts the loss of a loved one and shares how she keeps a daily prayer list so she can pray for family members, friends, colleagues and UTSA alumni;
A UTSA staff member shares how he and his wife were blessed with two healthy daughters after physicians told them they would never have a family of their own;
A scientist shares how she came to truly know God after a 20-year hiatus, following a vivid glimpse of heaven.
Religion has generated discussion at UTSA, as it has at many universities across the country. In 2005, a registered student organization at UTSA called The Atheist Agenda launched "Bibles for Porn," a campaign calling for UTSA students to give up their Bibles, Torahs and other holy books in exchange for pornography. The initiative has been held annually since its start and continues to raise discourse among the religious and non-religious alike.
In 2008, UTSA faculty and staff formalized First Light Christian Fellowship. In 2009, the organization hosted an inaugural dinner meeting, welcoming nearly 100 faculty, staff and students. Since that time, the registered organization has grown and continues to meet weekly. Members learn from each other and encourage each other through biblical teachings, scriptures, prayer and personal testimonies of faith.
In the epilogue of "Spiritual Journeys of Christian Faculty and Staff," Kerry Kennedy, UTSA vice president for business affairs, writes, "Trials and tribulations, and often tragedies, are not uncommon to all mankind. They are expected; in fact, God says we are 'destined for them,' though they can creep up on us like a flash flood. Believers have a God who loves them and promises that He'll eventually bring good in the midst of our troubles."
First Light Christian Fellowship meets 7-7:45 a.m. each Wednesday in the Biosciences Building Loeffler Room (3.03.02) on the UTSA Main Campus.
The book's authors are available to speak at UTSA and in the community. To learn more, visit the First Light website or contact Wanda Guntz at 210-458-4201.
------------------------------
Editor's Note: First Light Christian Fellowship will host a celebration for the book from noon to 1 p.m., Wednesday, Sept. 4 in Sombrilla Plaza on the UTSA Main Campus. The celebration will feature a reading and a Christian band from UTSA's Chi Alpha. Copies of the book will be available for a discounted price of $10.