UTSA South-West Texas Border SBDC Network accreditation renewed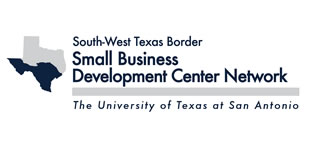 Share this Story
(Oct. 23, 2013) -- The UTSA South-West Texas Border SBDC network recently earned full accreditation under the America's Small Business Development Center and the U.S. Small Business Administration guidelines. Not only did the official report assess no conditions to the program, it cited several areas that provided commendations of excellence in program management and execution.
The accreditation process consisted of an extensive self-study followed by a full week of on-site reviews and exploration by trained accreditation process team members from Georgia and Wisconsin. The purpose of the review is to ensure that the Malcolm Baldrige quality-based standards are embedded in the daily operations of an SBDC, which encourage continuous improvement.
The review cycle is every fourth year and focuses on the review of responsiveness to small-business clients, funding organizations, leadership and the well being of employees, as well as on evaluating performance-based outcomes and innovation. Continued federal funding is dependent on successfully earning accreditation, which sets the Small Business Development Center program apart from its peers.
For more than 27 years the South-West Texas SBDC Network has helped small businesses start and expand and has been accredited nationally since the accreditation requirement was first instituted.
"Our longstanding relationship with the state of Texas and the Small Business Administration has allowed us to provide quality services to our small business owners and community," said Albert Salgado, SWTXB SBDC Network state director.
"The reaccreditation of the SWTXB network further proves our ability and dedication to providing the best-in-class services and resources to small business owners, and the professionalism and caliber of our advisers. Our continuous improvement and excellence in service is our contribution to UTSA's journey to Tier One."
The UTSA South-West Texas Border SBDC is made up of 10 field centers strategically located in 79 counties of West, Central and South Texas. The centers are staffed by professional business advisers providing high-quality business advising, research and training on a variety of small business startup and expansion assistance. The network also brings expertise region-wide in government contracting, international trade and rural business development via specialty programs.
In 2012, the South-West Texas Border SBDC network served more than 30,790 businesses; helped small businesses create 4,091 jobs and retain more than 5,460 jobs; and provided assistance to entrepreneurs and business owners to start 496 new businesses and expand 476 businesses.
"We look forward to continuing to assist small businesses and are hopeful for another record-breaking year in supporting small-business success," said Salgado.
The South-West Texas Border SBDC network is part of the UTSA Institute for Economic Development at the UTSA Downtown Campus. For more information on services and training, visit the SWTB SBDC website. Like us on Facebook or follow us on Twitter.
------------------------------
About the UTSA Institute for Economic Development
The University of Texas at San Antonio Institute for Economic Development is dedicated to creating jobs, growing businesses and fostering economic development. Its 12 centers and programs provide professional business advising, technical training, research and strategic planning for entrepreneurs, business owners and community leaders.
Programs serve San Antonio and the Texas-Mexico border area as well as regional, national and international stakeholders. Together with federal, state and local governments, and private businesses, the UTSA Institute for Economic Development fosters economic and community development in support of UTSA's community engagement mission.
About UTSA
The University of Texas at San Antonio is an emerging Tier One research institution specializing in health, energy, security, sustainability, and human and social development. With nearly 31,000 students, it is the largest university in the San Antonio metropolitan region. UTSA advances knowledge through research and discovery, teaching and learning, community engagement and public service.
The university embraces multicultural traditions and serves as a center for intellectual and creative resources as well as a catalyst for socioeconomic development and the commercialization of intellectual property -- for Texas, the nation and the world.