UTSA public policy lecture series features Representative Lloyd Doggett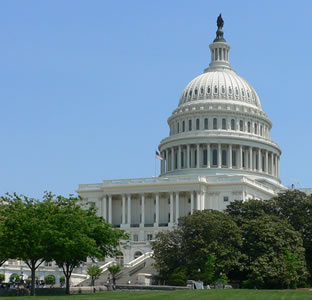 Share this Story
(Nov. 18, 2013) -- The UTSA College of Public Policy recently hosted the Dean's Distinguished Lecture Series featuring U.S. Representative Lloyd Doggett (D-San Antonio). His address, "How Congress Works and What You Can Do About It," touched on key issues that from his perspective contribute to the current gridlock in Washington politics.
>> View the full lecture at UTSA by U.S. Rep. Llloyd Doggett.
Doggett pointed to aggressive redistricting resulting in lack of competitive elections, the increase in special interest groups financing political campaigns, weakened contribution limits and disclosure rules, and some lawmakers' unwillingness to pursue evidence-based policies. A frequent participant in community events, he considers listening an important part of sound policymaking.
In discussing the solution to these issues, Doggett said, "There are a number of people who give up on the process of democracy and yield it to those who have perhaps more crass aims." Referring to a speech by Robert Kennedy, Doggett commented, "I think trying to send out those ripples of hope at a time of great cynicism about our government is particularly critical."
Doggett also took questions from the audience and addressed his strong support for immigration reform and the Affordable Care Act, expressing optimism that both would be successfully implemented.
"This forum provided an excellent opportunity for members of the UTSA and larger San Antonio community to engage with Congressman Doggett on a variety of major policy issues including the Affordable Care Act and immigration reform, among other concerns," said Rogelio Saenz, dean of the College of Public Policy.
The UTSA College of Public Policy Dean's Distinguished Lecture Series features scholars and policy analysts speaking on a variety of major issues affecting the community, the nation and the world.
Located at the UTSA Downtown Campus, the College of Public Policy enrolls more than 1,300 students including more than 400 graduate students in the UTSA criminal justice, demography, public administration and social work departments. The college offers four graduate and two undergraduate programs. It also houses the Policy Studies Center and the Institute for Demographic and Socioeconomic Research.