Cultural exchange, connections: UTSA International Education Week, Nov. 11-15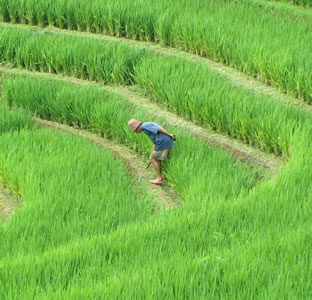 Share this Story
(Nov. 7, 2013) -- Organizers across the three UTSA campuses have planned a week of events celebrating our international connections. The events will run Nov. 11-15 as part of a joint initiative of the U.S. Department of State and Department of Education International Education Week.
"International connections have value -- they allow us to see the world from a variety of cultural perspectives," says Julius Gribou, UTSA executive vice provost and senior international officer. "UTSA is growing its international presence. We have collaborations with universities around the world, globally recognized researchers and students who study abroad, and those who come to UTSA to study from other countries."
International Education Week was first held in 2000 and today is celebrated in more than 100 countries.
"We at UTSA join more than 100 countries around the globe to celebrate international education with students, faculty and the San Antonio community," said Dennis Lopez, director of the College of Business Office of International Programs. "International Education Week shows how an international experience can prepare students for the global world."
International Education Week gives domestic students an opportunity to celebrate the benefits of international education and exchange worldwide.
This year's schedule includes the Celebrate International! cultural festival from 4 to 7 p.m., Wednesday, Nov. 13 at the University Center Paseo. The event will feature student booths, international food, cultural dances and songs, and other activities, according to Ann Margaret Trujillo, associate director of the UTSA Inclusion and Community Engagement Center.
The winning photographers of UTSA's International Photography Contest will be announced at 3 p.m. Monday. The top student, faculty and staff images will be displayed in Gallery 23 in the University Center. The photos will remain on display until Jan. 24, says Trey Payne, Gallery 23 curator. As was the case in previous years, there will be an impressive display of photos.
International Education Week (IEW) begins at 3 p.m., Monday, Nov. 11 with a Gallery 23 reception and presentation of awards to the top photographers. View the full schedule of events for the week.