UTSA Brackenridge lecture series features author Christopher Janaway Nov. 7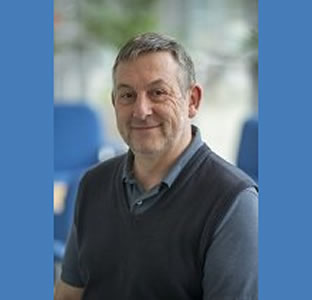 Share this Story
(Nov. 4, 2013) -- The UTSA Department of Philosophy and Classics and the College of Liberal and Fine Arts will present internationally renowned author and philosopher Christopher Janaway as the keynote speaker in the Brackenridge Distinguished Visiting Lecture Series at 4:30 p.m., Thursday, Nov. 7 in the University Center Pecan Room (2.01.26) on the UTSA Main Campus.
Additionally, eight visiting faculty members from across the nation and Canada will participate in workshops Nov. 6-7 discussing the works of German philosophers Arthur Schopenhauer and Friedrich Nietzsche. All events are free and open to the public. See the schedule below.
Janaway's lecture, "Schopenhauer and the Value of Love," will focus on Schopenhauer's claims in his book, "The World as Will and Representation," that the world is driven by a continually dissatisfied will, continually seeking satisfaction.
He will examine Schopenhauer's concepts of sexual love and loving kindness. Both are forms of 'love,' but play very different roles in Schopenhauer's philosophy. Both play on the distinction between the individual and the greater whole, but serve opposite rhetorical strategies.
Janaway has written extensively on the works of Schopenhauer and Nietzsche. His books include "Beyond Selflessness: Reading Nietzsche's Genealogy" (2007), "Schopenhauer: A Very Short Introduction" (2002), "Images of Excellence: Plato's Critique of the Arts" (1995) and "Self and World in Schopenhauer's Philosophy" (1989).
Additionally, Janaway has edited several collections articles including "Nietzsche, Naturalism and Normativity" (with Simon Robertson, 2012), "Better Consciousness: Schopenhauer's Philosophy of Value" (with Alex Neill, 2009), "The Cambridge Companion to Schopenhauer" (1999) and "Willingness and Nothingness: Schopenhauer as Nietzsche's Educator" (1998).
Janaway serves as general editor of the Cambridge Edition of the "Works of Schopenhauer," and he was the principal investigator on the research project "Nietzsche and Modern Moral Philosophy" based at the University of Southampton.
Janaway is a professor of philosophy at the University of Southhampton, UK, and formerly was a professor of philosophy at Birkdeck, University of London.
The Brackenridge Distinguished Visiting Lecture Series is sponsored by the Department of Philosophy and Classics and is supported by the George W. Brackenridge Foundation.
For more information, contact Alistair Welchman at 210-458-7215 or visit the UTSA Department of Philosophy and Classics website.
------------------------------
2013 Brackenridge Distinguished Visiting Professor lecture workshops
Wednesday, Nov. 6, University Center Pecan Room (2.01.26), Main Campus
10 a.m.

"The World as Weird: Schopenhauer's Use of Odd Phenomena to Corroborate His Metaphysics"
Edward Erdmann, University of Wisconsin-Whitewater

11 a.m.

"Preliminary Remarks on Schopenhauer's Concept of History of Philosophy"
Sabine Roehr, New Jersey City University

1 p.m.

"Love, Grief and Schopenhauer: A Study in Nietzsche's Philosophical Development"
Mark Migotti, University of Calgary
Thursday, Nov. 7, University Center Pecan Room (2.01.26)
9:30 a.m.

"Chasing a Janus Footnote in Schopenhauer's PPII: On the Schelling-Schopenhauer-Nietzsche Thread"
Adrian Del Caro, University of Tennessee at Knoxville

10:30 a.m.

"Schopenhauer's Missing Premise: The Intrinsic Calue of Human and, Really, All Living beings"
 Sandra Shapshay, Indiana University

11:30 a.m.

"Critique in German Philosophy: From Kant to Schopenhauer"
Colin McQuillan, St. Mary's University

2 p.m.

"Resignation"
Bernard Reginster, Brown University

3 p.m.

"Music Lessons: What We Do (and Don't) Learn from Music in Schopenhauer"
Judith Norman, Trinity University

4:30 p.m.

Keynote: "Schopenhauer and the Value of Love"
Christopher Janaway, University of Southampton