A Message from UTSA President Ricardo Romo, April 2014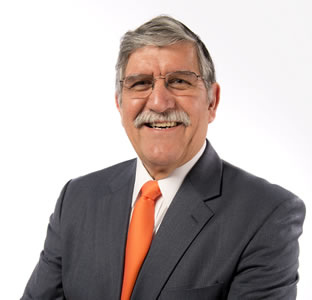 Share this Story
April 21, 2014
Dear Friends,
The research taking place at UTSA is critical to our advancement as a Tier One university. It is also making a difference in how the world operates.
Last week, we announced a three-year agreement with Microsoft Corporation to research and develop sustainable solutions for energy-hungry data centers. Microsoft chose UTSA because we have everything it takes – people power, research facilities, a commitment to excellence – to make the project a success. The outcome of this research will not only impact Microsoft, it could transform the way data centers of the future are built and operated.
Microsoft values our capabilities so much, in fact, that it also made a $1 million gift to support the university's overall research efforts.
UTSA has a reputation for academic excellence and innovative problem solving that has resulted in many public and private partnerships including CPS Energy, San Antonio Water System, Southwest Research Institute, UT Health Science Center San Antonio, Texas Biomedical Research Institute, BioMedSA, the military and others.
Our partners understand that collaborating with UTSA gives them access to top-tier faculty and students who are making research breakthroughs and creating new knowledge.
Your support of UTSA makes this possible. It gives us the ability to recruit top faculty and researchers, offer students opportunities for excellence, and keep UTSA in the forefront of innovation and discovery.
UTSA is all about top-tier research. It is making a difference for San Antonio and for the world.
Go 'Runners!
Sincerely,
Ricardo Romo
President
The University of Texas at San Antonio