UTSA hosts first public meetings of federal commission on child abuse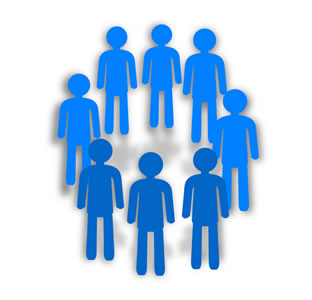 Share this Story
(May 30, 2014) -- The UTSA College of Public Policy will host the first Texas public meetings of the Commission to Eliminate Child Abuse and Neglect Fatalities (CECANF), a federal advisory commission established by the Protect Our Kids Act of 2012. The meetings are June 2-3 in the Durango Building Southwest Room (1.124) at the UTSA Downtown Campus.
The two-day meetings are intended to assist commission members in gathering detailed information and insight related to federal policy, and research associated with child abuse and neglect fatalities, particularly as these issues relate to Texas.
The CECANF is a two-year commission consisting of six presidential appointees and six congressional appointees. It was established to study and make recommendations on eliminating child abuse and neglect fatalities in the United States.
For more information about the meetings, email Jennifer Devlin or call 703-876-1714.
------------------------------
The schedule of expected speakers and presentations includes:
Monday, June 2
1:00-1:10 p.m. -- Opening Remarks -- Dr. David Sanders, chairman, CECANF
1:10-2:10 p.m. -- Presentation of National Data -- Dr. Rachel Berger, CECANF research associate
2:40-4 p.m. -- Presentation of National Data -- Dr. Sam Gulino, chief medical examiner, City of Philadelphia
4:15-5:15 p.m. -- Texas-Focused Presentation -- U.S. Rep. Lloyd Doggett (Texas); Judge John Specia, commissioner, Texas Department of Family and Protective Services; Judge Peter Sakai, Bexar County Children's Court; Laurie Charles, R.N., Christus Santa Rosa Children's Hospital, Texas Child Fatality Review Team; Dr. Kathleen Fletcher, Voices for Children; Lisa Pion-Berlin, Dakotah Pickle, Parents Anonymous; Marta Pelaez, Community Violence Prevention Services
5:15-5:30 p.m. -- Commissioner Q&A
Tuesday, June 3
8:30-8:40 a.m. -- Opening Remarks -- Dr. David Sanders, chairman, CECANF
8:40-10:10 a.m. -- Presentation on Federal Policy and Funding -- Emilie Stoltzfus, social policy specialist, Congressional Research Service; Hope Cooper, CECANF policy staff
10:10-11:10 a.m. -- Texas-Focused Presentation -- Dr. James Lukefahr, director, Children's Hospital of San Antonio, Center for Miracles; Dr. Chris Greeley, Center for Clinical Research and Evidence-Based Medicine, Department of Pediatrics, University of Texas Health Science Center at Houston and chair, Texas Statewide Blue Ribbon Task Force; Dr. Rebecca Girardet, University of Texas Medical School, director, Division of Child Protection Pediatrics
11:25 a.m.-12:30 p.m. -- Texas-Focused Presentation -- Dr. David Lakey, commissioner, Texas Department of State Health; Judge F. Scott McCown, Children's Rights Clinic, University of Texas Law School; Judge Susan Reed, criminal district attorney of Bexar County; William McManus, chief, San Antonio Police Department; Clarissa Zamora, Childsafe; James Castro, St. Peter-St. Joseph Children's Home; Melissa Stoeltje, social services reporter, San Antonio Express-News
12:30-12:50 p.m. -- Commissioner Q&A
12:50-1 p.m. -- Closing Remarks -- Dr. David Sanders, chairman, CECANF