UTSA staff member George Bergquist dies May 9 after fight with cancer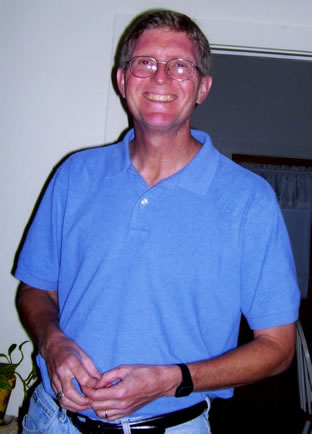 Share this Story
(May 12, 2014) -- George Andrew Bergquist, an academic advisor in the UTSA College of Education and Human Development, died Friday, May 9 at his home in Boerne after a courageous fight against cancer. He died peacefully with his wife and daughter at his side.
A UTSA staff member since June 2006, Bergquist advised interdisciplinary education, kinesiology and health majors, and received many accolades from his students. He also served as advisor for the Pre-Physical Therapy student organization.
He was a member of the National Academic Advising Association (NACADA), presenting and attending at the 2012 annual conference in Nashville. He presented with colleagues at an All Advisor training, the UTSA Annual Advising Conference and the Texas Academic Advising Network (TEXAAN) conference.
Bergquist's musical talent and that of his COEHD advising colleagues was enjoyed by all during their December caroling visits to offices across the university and at the December All Advisor Appreciation Event. According to colleagues, he brought peace and harmony to all who had the pleasure of meeting and knowing him.
Born March 16, 1959, in San Antonio, Bergquist was the son of Andrew Otto Bergquist and Mary Lois Martin Bergquist. He grew up in the King William historic district of San Antonio and attended St. Paul Lutheran School. In 1971, his family moved to the northeast suburb where he attended Garner Middle School and Douglas MacArthur High School. He was a graduate of the Class of 1977.
A talented musician, he played guitar in school jazz bands and began playing professionally at age 16. In 1983, he graduated from North Texas State University and continued to play in jazz bands until his late 20s.
In 1986, he enrolled at Wartburg Theological Seminary in Dubuque, Iowa, where he met his future wife, an exchange student from Poland, Mariola Zuzanna Zmija. He is preceded in death by his parents. He is survived by his wife, Mariola; daughter, Anna Marie; aunt, Sadie Waldine Dick; and numerous cousins and friends.
A graveside service for family and friends will be at 11 a.m., Wednesday, May 14 at Mission Park South. A memorial service will follow at 4 p.m. at St. John Lutheran Church in Boerne. To leave condolences for the family, visit the Ebensberger-Fisher Funeral Home website and select the Obituary tab.
A memorial fund has been established at Broadway Bank in Boerne in the name of The Anna Bergquist Education Fund. Gifts can be mailed or taken to Broadway Bank, 1012 Main St., Boerne, Texas 78006.