UTSA Roadrunner Days: Friday, Aug. 22 to Sunday, Aug. 24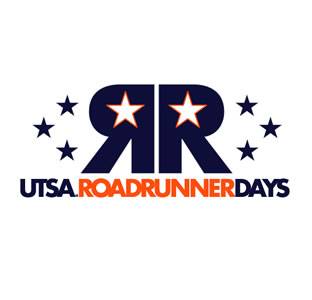 Share this Story
(Aug. 22, 2014) -- The official kick-off of the new academic year, UTSA Roadrunner Days, runs Aug. 22-29 at the Main and Downtown campuses.
While students are moving in, there will be a number of special events Friday, Saturday and Sunday, where they can learn about UTSA traditions, connect with UTSA resources -- and have some fun.
Roadrunner Days events and activities give students an opportunity to take part in time-honored UTSA traditions and connect with UTSA resources.
Here's what's going on this weekend:
Friday, Aug. 22
Residence Hall Move-In Weekend
9 a.m.-5 p.m., Friday-Sunday, Chaparral Village, Laurel Village and San Saba Hall
Welcome Back Reception
7:30-9 p.m., Central Plaza, near Sombrilla Plaza
Spirit of San Antonio Marching Band Premiere Performance
8-9 p.m., Central Plaza, near Sombrilla Plaza
Saturday, Aug. 23
Roadrunner Camp
Saturday-Sunday (check website for details)
Late Night at the Rec
9 p.m.-midnight, Campus Recreation Center
Sunday, Aug. 24
Spiritual and Religious Fair
3-4 p.m., H-E-B University Center Ballroom
Kickback at the UC
4-6 p.m., University Center Paseo
------------------------------
For more information and the event schedule, visit the UTSA Roadrunner Days website.
Connect online with UTSA on Twitter, Facebook, YouTube and Instagram.
Share your Roadrunner Days experiences using hashtag #UTSARRDAYS.