UTSA photo of the day: Battling robots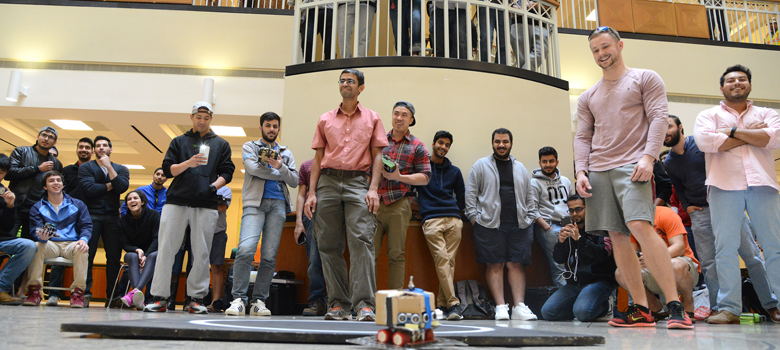 Share this Story
(Dec. 10, 2015) — Upper-level mechanical engineering students faced off in the recent Battling Rowdy Bot Contest, demonstrating their skill in sensors, motors and microprocessors by creating a mobile robot ready for combat. The students' objective was to push an opponent's robot out of the arena, as well as to show that they can apply what they've learned.
Photo credit: Deborah Silliman
-----------------------------
Connect online with UTSA on Twitter, Facebook, YouTube and Instagram.