Welcome to The University of Texas at San Antonio, San Antonio's summer camp destination.
This year, UTSA will offer science, engineering, architecture, sports, music, writing and language and culture camps for kids, teens and adults. Some camps are day-long programs; others last a week or two. But each of our camps offers participants the chance to have fun, make friends and learn something new.
Browse the listings below to find a camp that's right for you.
This unique and exciting camp introduces rising high school juniors and seniors to the criminal justice process and the roles of the police, courts and corrections. Students will have the opportunity to visit the FBI facility, which is closed to the general public.
This exciting and interactive camp is designed for high school students and will allow for engineering design and problem solving approaches using out of the box thinking. The camp will have interactive workshops, hands-on challenges, tours, panels and friendly competitions. 
PREP is an academically rigorous mathemathics-based summer enrichment program. It prepares students for advanced studies and careers in STEM. The application process for 2019 is over, but now is the time to inquire for summer 2020.
Campers in grades 1 - 8 will use modern and ancient technology to participate in hands-on activities to explore and expand their understanding of science, technology, reading/language arts, engineering, art and mathematics.
This free camp for female middle school students includes hands-on activitites to help them explore and expand their understanding of webpage design using HyperText Markup Language (HTML), Animation, gaming, storytelling using SCRATCH and Robotics using LEGO Mindstorm EV3.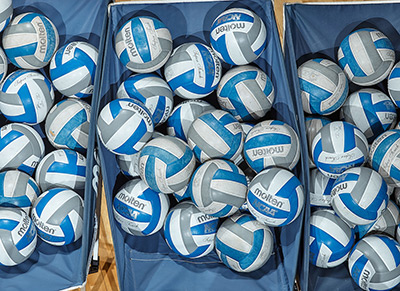 Join the UTSA Volleyball coaching staff and members of the UTSA Volleyball team as they host volleyball camps at the Convocation Center on the UTSA Main Campus.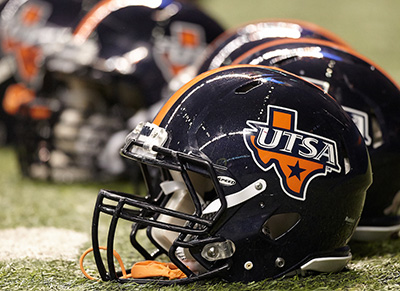 Join members of the UTSA Football coaching staff as they host football camps on the UTSA Main Campus and at the Alamodome.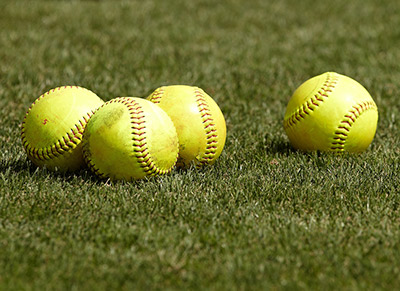 Join the UTSA Softball coaching staff and members of the UTSA Softball team as they host softball camps at Roadrunner Field on the UTSA Main Campus.

Join the UTSA Tennis coaching staff and members of the UTSA Tennis team as they host camps for beginners and junior players on the UTSA Main Campus.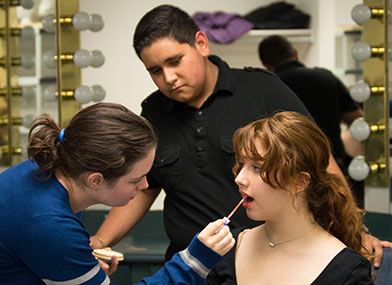 This intensive workshop style camp is for students interested in the performing arts - both onstage and behind the scenes. Students will receive instruction in acting, voice, dance, theatre history, music theory, costuming and stage properties. The camp culminates with a performance on the final evening.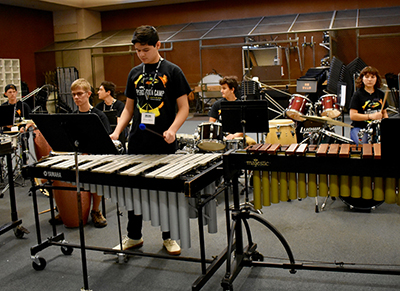 The UTSA Percussion camp will immerse students graduating grades 6-12 in the exciting world of percussion. Students will attend classes and ensemble rehearsals each day and will have the opportunity to study keyboard and orchestral percussion, marching percussion, drum set and world percussion.
Young Writer's Camp is a place where emerging and fluent writers can practice and refine their writing skills, share with others, and grow as artisans and thinkers. Each day, students will investigate the art of writing, apply the craft to their own writing, and celebrate what they have done with fellow campers.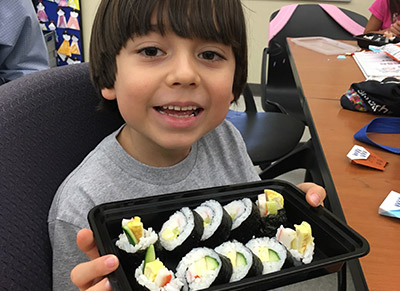 Camp are full for this summer. Campers will enjoy the summer learning to read, write and speak the Japanese language. They also will learn about the Japanese culture and spend time cooking, creating arts and crafts activities with an East Asian theme. This camp is intended for children ages 7-12.
Campers ages 6-12 will immerse in Mandarin classes, learn colors and numbers, hold daily conversations and learn how to say family members in Chinese. They will participate in various Chinese cultural activities, including making traditional Chinese food.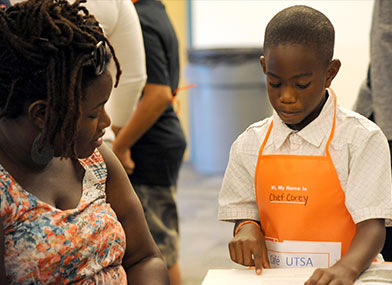 The tutoring sessions are designed to help children in 2nd-8th grades who are reading below grade level. Tutors identify the child's strengths and needs and create highly engaging literacy experiences designed to support literacy growth and development.