The arts teach children and teens vital skills that nurture intellectual and creative development with skills that prepare them for the 21st century. Perhaps now more than ever—as San Antonio becomes increasingly diverse, the world more interconnected, and the workplace more oriented around technology and creativity—arts education is a key to ensuring student success in school, work, and life. A leader in arts education for five decades, Community Art Programs offer multiple avenues for access to the visual arts for young artists across San Antonio.
Summer Art Studios is the most comprehensive and largest summer arts experience for students in San Antonio, offering seven weeks of classes for students ages 5–18. Our artist-teachers focus on fundamentals such as drawing and painting, as well as experimental design and classes that explore world cultures. UTSA Southwest is unique in offering media such as wheel throwing, metalsmithing, photography, and sculpture. Summer Art Studios allows young artists to work with like-minded peers and culminates in a public celebration of their work each week.
Scholarships
Summer Art Studios 2023 scholarships are now filled.
Course Catalogs - Summer 2023
Youth Catalog (Ages 5-14)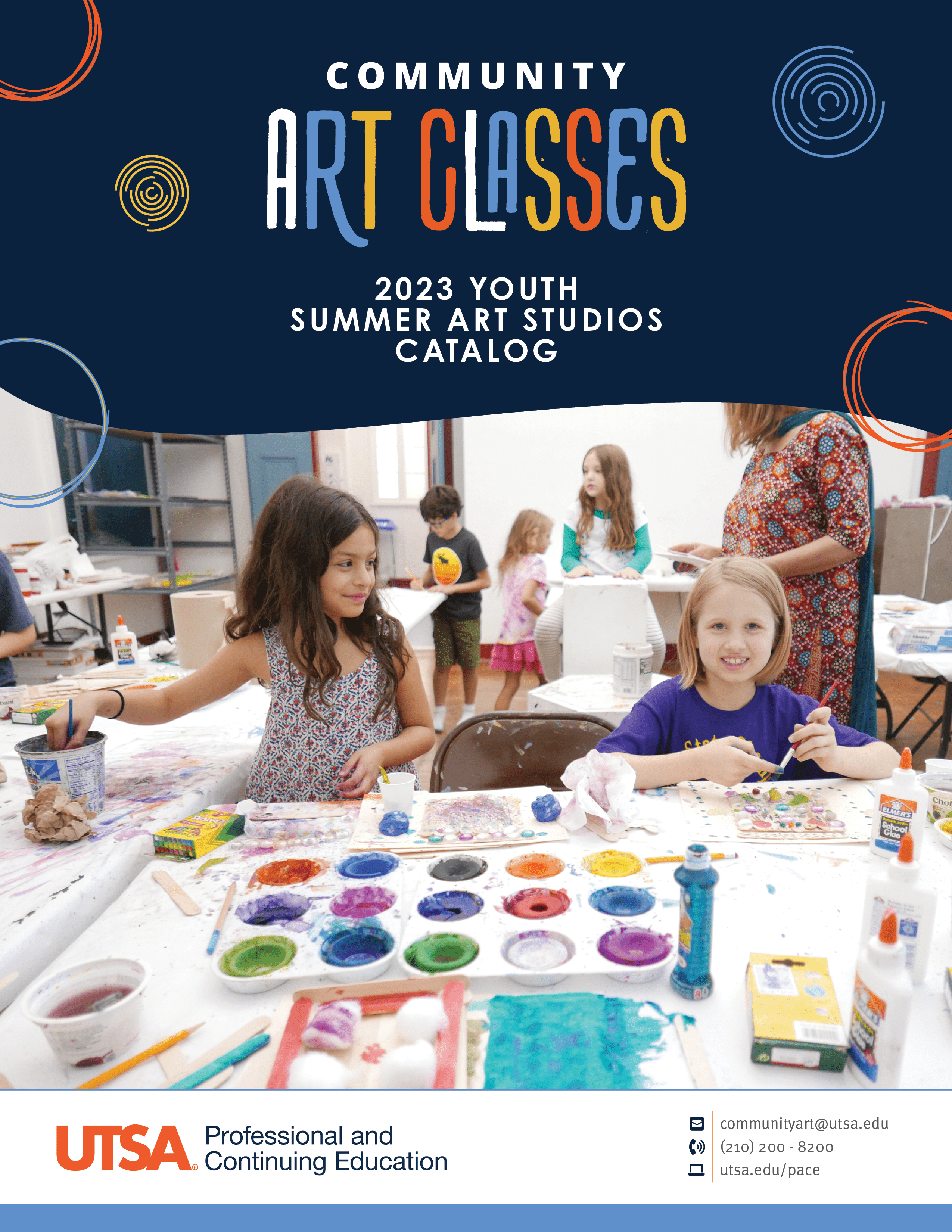 View Catalog
Teen Catalog (Ages 14-18)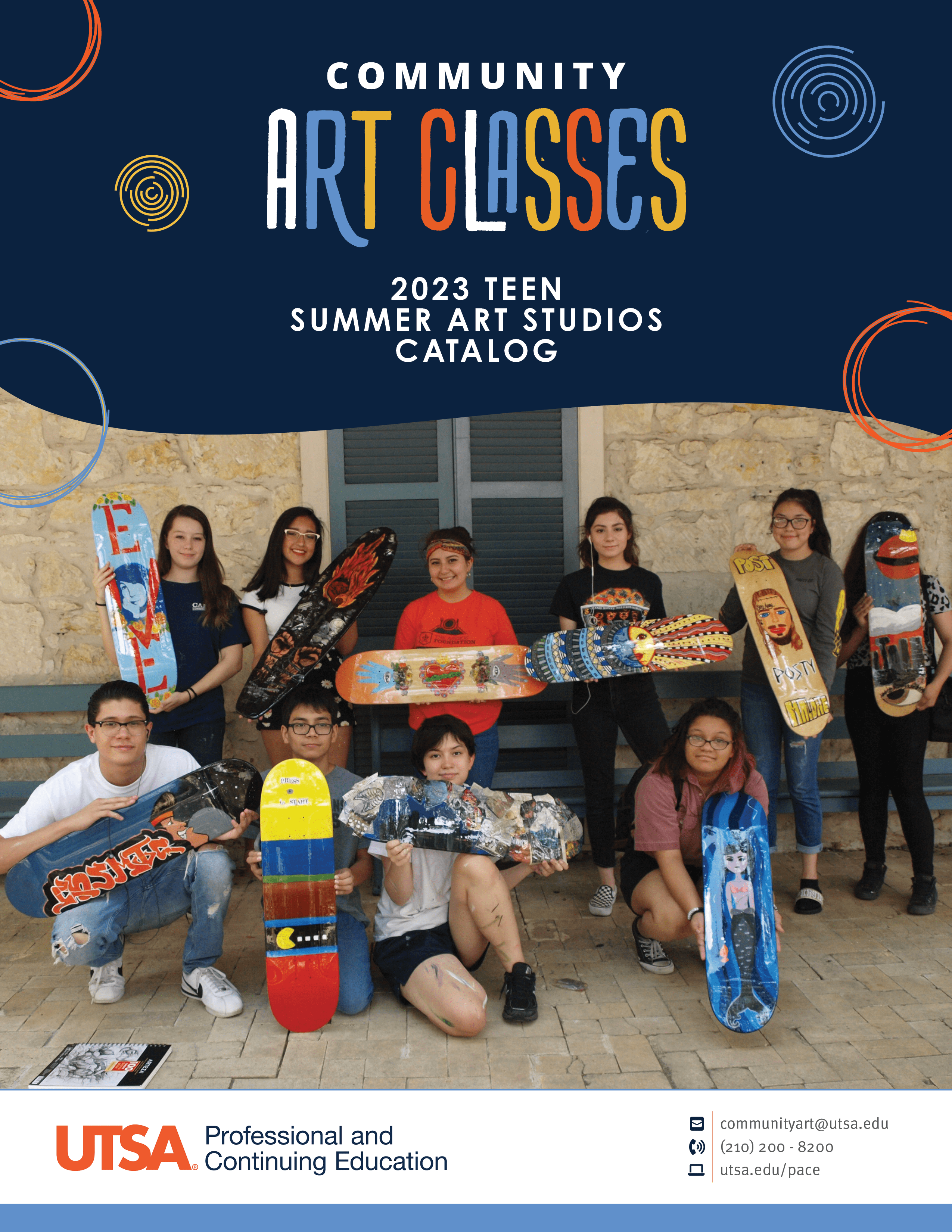 View Catalog
Registration Information