UTSA IS COMMITTED TO SUPPORTING THE UNIVERSITY COMMUNITY DURING REMOTE LEARNING AND OPERATIONS. HERE IS YOUR DIGEST OF UNIVERSITY NEWS AND TIPS.
UNIVERSITY TRAVEL UPDATE: Taking guidance from the CDC's travel notices and recommendations in order to protect the health of our campus community, UTSA has implemented changes to the university travel guidelines:
University-sponsored international travel is not permitted unless deemed mission-critical or health-critical as approved by university leadership. This restriction extends through July 31, 2020. Beginning August 1, international travel requests will be reviewed by UTSA's International Oversight Committee.


University-sponsored domestic travel requests will be reviewed by the Domestic Travel Committee through July 31, 2020, with the potential for extension as needed.
COMMUNITY CAREER HELP: It's not too late to sign up for UTSA's Job Jumpstart and Career Builder Badge short courses. Both programs are free and open to the entire San Antonio community as part of the university's Career in Focus initiative, which is intended to help people facing unemployment or job insecurity. Consider sharing these unique opportunities with someone looking to sharpen their skills. Staff and faculty are welcome to register too.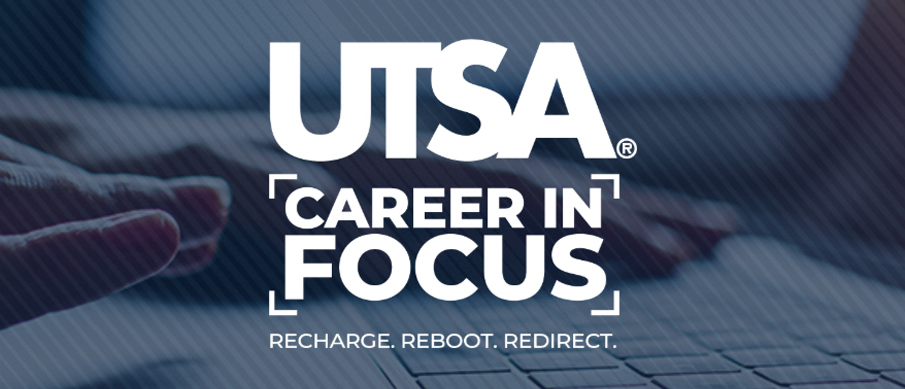 ESSENTIAL READING: After last week's Multicultural Student Center for Equity and Justice–hosted Community Gathering, held in response to acts of racial violence across the nation, students suggested action steps and ideas about working toward racial justice. One suggestion included establishing a book club to address racism and learning to be antiracist. If you are interested in joining the Racial Justice Book Club, please email engaged@utsa.edu with your thoughts.
ONLINE LEARNING & TELECOMMUTING
TOOLS TO SUCCEED: Human Resources' UTSA Learning Zone is available to all faculty, staff and student employees and has a set of self-paced courses geared toward working remotely, including using Microsoft Teams, overcoming virtual challenges, managing stress and being productive in your personal life.

NEW DAY, NEW U: Join Rowdy New U on its Microsoft Teams channel to take advantage of well-being classes, such as yoga, meditation, stretching and more. Learn more about the variety of wellness resources available to you and check out the events page for Rowdy New U. Happening today: Enrich your week with Yoga at noon or the Mental Health Summer Workshop at 1 p.m.

Watch this video with wellness coordinator Jessica Hodgson and learn how to join the Rowdy New U team.
CATCH UP WITH THE EXPERTS: If you've missed any of our virtual town hall meetings or webinars, you can watch them online at any time. Learn from UTSA's experts via recorded livestreams on the Trainings & Events page.
GET TO KNOW THE DREAM: The Dreamers Resource Center at UTSA is hosting Dreamer Ally Training, a webinar that provides an overview of the federal and state policies that impact the lives of Dreamers, students of mixed-status families, refugees, asylum seekers, and individuals who have Temporary Protected Status. Training will provide knowledge about the experiences of Dreamers, activities to reach a greater understanding of how the needs of Dreamers can be addressed, and tools to become allies and advocates. Tuesday, June 9, 1 p.m. via MyTraining.
CULTIVATING ALLIES: Join the Dreamers Resource Center for Cafecito y Plática de Colores: A Discussion on Racism & Anti-Blackness within the Latinx & Chicanx Community, an event designed to help cultivate conversations for our Latinx/Chicanx community around addressing racism, systemic injustice and oppression; sharing resources; and ultimately creating action steps for moving forward as effective, empathic allies for our Black community. Wednesday, June 10, 2 p.m. via Zoom.
Additionally, "Know Your Rights: Training for Dreamers Engaged in Activism & Advocacy" will take place on Wednesday, June 10, 1 p.m. Email dreamers@utsa.edu for more information.
LIVE IN CONCERT: Miss listening to live concerts in the Student Union? The Student Union is delivering the concert to you. Tune in to @utsa_studentu on Instagram for a live concert with the progressive ambient folk rock of Willow Speak. Thursday, June 11, at 4 p.m.via Instagram Live.