September 2, 2021

Carlos Alvarez honors Tom C. Frost with creation of $2 million chair to support UTSA business school dean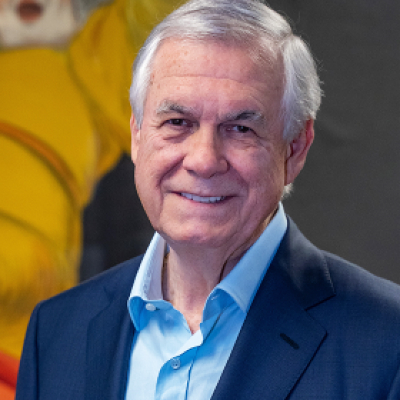 Memorializing a longstanding friend and mentor, Carlos Alvarez and his wife, Malú, have given The University of Texas at San Antonio $2 million to establish the Tom C. Frost Distinguished University Chair for Business Excellence. The endowment will be held by the dean of the business school—making this the first time in UTSA history for a dean to hold two chaired positions. In 2012, James Bodenstedt '96 established the Bodenstedt Chair for the Dean of Business.
The chair honors the late Tom C. Frost, a renowned business leader, philanthropist and advocate for UTSA who died in 2018. His many notable contributions to the university included chairing the UTSA Development Board, serving as Campaign Chair for the university's first-ever capital campaign and establishing the Frost Finance Chair in the Alvarez College of Business.
"Tom Frost was extremely generous with the time, attention and advice he gave me," said Alvarez, who serves as a co-chair of UTSA's Campaign Leadership Council. "I guess he took an interest in supporting a young Mexican entrepreneur doing business in the U.S., maybe thinking of his own experiences while in Mexico."
UTSA President Taylor Eighmy added, "Carlos and Malú Alvarez have once again shown us that their deep generosity to UTSA has no bounds. Their passion for supporting educational opportunity and the economic development of San Antonio helps ensure a bold future for UTSA and our community. Tom introduced Carlos to the university, and this gift recognizes their friendship. That makes it especially meaningful for us."
I saw firsthand the devotion of these and other prominent community leaders to UTSA, and I have drawn from their passion for my involvement and love for this institution.