Our Destinations
Student Success
UTSA remains focused on creating opportunities for scholarships, experiential learning, and life-changing education.

Research Excellence
UTSA strives to attract and retain world-class faculty, endow fellowship opportunities, and remain a Tier One research university.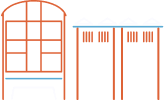 Innovation and Discovery
UTSA will realize its full potential by cultivating an environment that fosters growth, innovation, and opportunities to continuously evolve.