Our Priorities
Student Success
UTSA remains focused on creating opportunities for scholarships, experiential learning, and life-changing education.

Research Excellence
UTSA strives to attract and retain world-class faculty, endow fellowship opportunities, and remain a Tier One research university.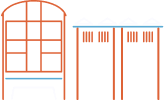 Strategic Growth
UTSA will realize its full potential by enhancing its infrastructure and creating an environment for our community to thrive in.