Alanah Penn

Biomedical Engineering Scholar Dedicates Her Life to Improving the Lives of Others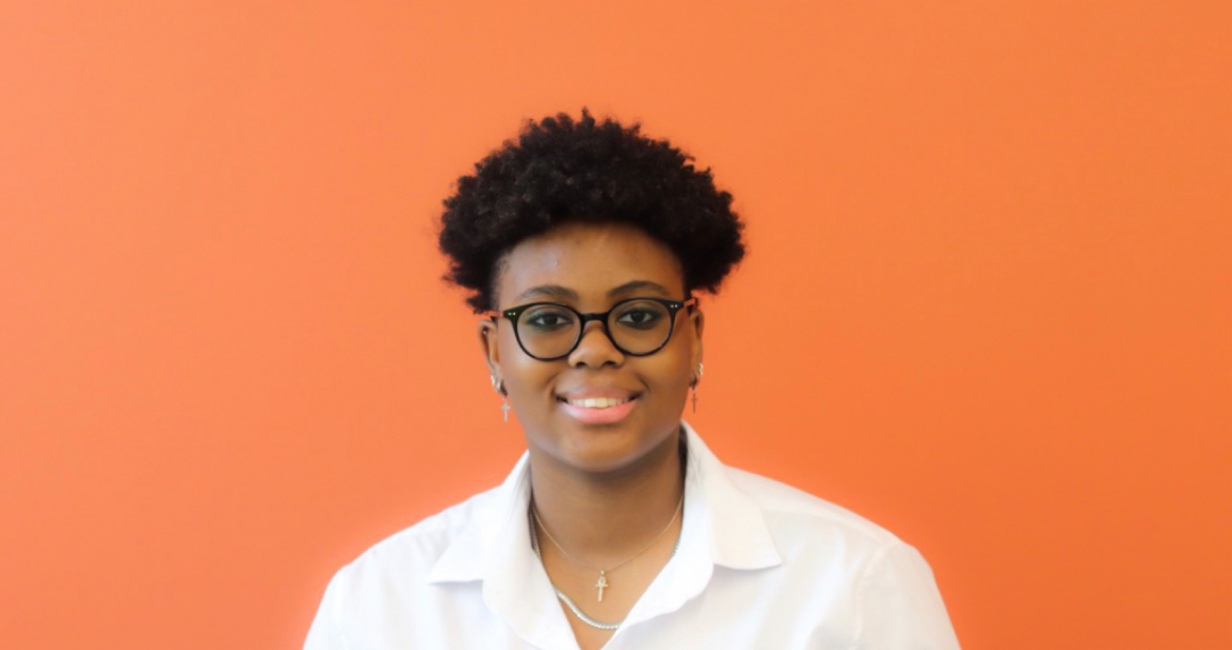 Biomedical Engineering student, Alanah Penn has dreamt of improving the quality of life for others through medicine since she was in elementary school. Although she originally wanted to be a cardiovascular surgeon, she realized that she could actually build the equipment surgeons use and indirectly reach even more people. Thanks to the Margie and Bill Klesse Endowed Scholarship in Chemical Engineering she is already making huge strides in the field as a junior in the UTSA Margie and Bill Klesse College of Engineering and Integrated Design.
Born and raised in Indianapolis, Indiana, Penn found herself at UTSA when her father was stationed at Fort Sam Houston in 2019. As a new San Antonian at the time, Penn wanted to become involved on campus and meet new people in the city. She joined UTSA's National Society of Black Engineers (NSBE) chapter, a professional development organization that creates a family-like atmosphere to support black engineers in their professional and academic careers while encouraging the growth of minority representation in the Science, Technology, Engineering, and Mathematics (STEM) fields.
"When I started at The University of Texas at San Antonio as a freshman, I made my first friends from joining UTSA's chapter of the National Society of Black Engineers. The members of the organization became a second family to me and inspired me to step up and push myself in ways I didn't think was possible. I have grown into a person I never thought I could be," expressed Penn.
In NSBE, Penn enjoyed serving as the fundraising chair during her sophomore year, but with increasing financial constraints, all of her extra-curricular involvement almost came to a halt. She began paying for her own education and, in 2020, had to work multiple jobs to cover all of her expenses. Unfortunately, she had to take on so many hours that she was forced to drop her fall classes at the end of the semester. Thanks to a paid internship with Stellantis, formerly known as Fiat/Chrysler Automobiles, which she received through NSBE, and summer tuition assistance, she was able to catch up on some of her classes during the summer of 2021. With savings and another paid internship with Johnson & Johnson the following fall, she was able to re-enroll in UTSA's fall 2021 semester classes.
The members of the organization became a second family to me and inspired me to step up and push myself in ways I didn't think was possible. I have grown into a person I never thought I could be.
Upon her return to UTSA, Penn received the along with the Klesse Scholarship. She served as the treasurer for NSBE and even started a financial literacy series for the society's members to help them learn how to pay off loans and become financially responsible. She was recently elected president of NSBE for the upcoming 2022-2023 academic year.
Penn spent Summer 2022 interning at Ethicon, a Johnson & Johnson company in Cincinnati, Ohio. In this role, she enjoyed performing equipment validation and verification and helped design a test fixture for a fellow team. After graduating in 2024, Penn eventually plans to receive her Ph.D. in Biomedical Engineering and work for a medical device company. Later in life, she even hopes to pursue entrepreneurship and receive her MBA. With a bright future ahead of her, Penn expressed gratitude for her scholarships, noting that they have made all the difference for her current and future successes.
"Honestly, without my scholarships, I probably would not even be in school. They have taken away the stress I've had on my back and allowed me to excel in my classes and out of class activities. From the bottom of my heart, I could not be more grateful," said Penn.