Bioscience Leaders Hone Strategy to Put San Antonio on the Research map
November 12, 2018
Rivard Report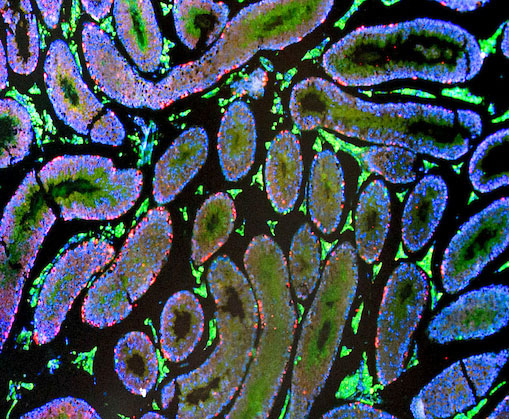 Four leaders of San Antonio's major research institutions – Dr. Larry Schlesinger at Texas Biomedical Research Institute, Taylor Eighmy at UTSA, Dr. William Henrich at UT Health San Antonio, and Adam Hamilton at Southwest Research Institute (SwRI) – have teamed up to develop a plan to accelerate biomedical discoveries, attract talent and funding, and put San Antonio's biomedical research ecosystem on the map nationally and internationally.
Although these institutions have worked together in the past, the four leaders have worked together more closely in the past several months to develop a more focused, strategic approach to collaboration.
"The reason that's important is because that hasn't been done effectively before," said Henrich. "If we are successful in doing this, it'll make San Antonio much more prominent in the minds of scientists around the country and in the public's mind as a center for science."
The idea is to raise San Antonio's profile nationally to attract scientific talent, take on big challenges rather than incremental discoveries, attract federal grants to support large projects, and foster the creation of startup companies, Eighmy said.
Schlesinger will discuss these collaborative efforts in a keynote talk Tuesday at the San Antonio Chamber of Commerce's Healthcare and Bioscience Economic Impact Study Luncheon. The four leaders also are working on a white paper that will outline the strategic plans in greater detail and likely will be finished in the next month or two, according to Schlesinger.
Schlesinger, who took the helm of Texas Biomed last year, has spearheaded the effort, bringing ideas about how scientific resources in San Antonio can build off each other, said Ann Stevens, president of BiomedSA, a local nonprofit organization whose mission is to organize and promote San Antonio's healthcare and bioscience assets to accelerate growth of the sector.