UTSA and the upcoming legislative session
December 19, 2018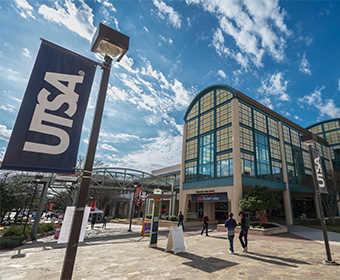 Dear Roadrunners,
The 86th Texas Legislature convenes for its 2019 session on January 8, and it's sure to be action-packed. Because state funding can have a significant impact on UTSA's current and future programs, we have a vested interest in the Legislature's priorities and the political tides that impact higher education.
Back in September, all UT presidents shared their institutions' legislative requests with UT System leadership, and my presentation gives a good overview of the priorities we're putting forward for UTSA. For more detail, you can read through UTSA's full Legislative Appropriations Request.
I will spend a lot of time up in Austin this winter and spring, advocating as much as I can for UTSA's priorities with the help of Albert Carrisalez, Assistant Vice President for Governmental Relations. Higher education institutions will present their budgets to the House Appropriations and Senate Finance Committees in late January or early February. On February 13, we will bring a delegation to Austin for UTSA Day at the Texas State Capitol, and will join forces with the San Antonio Chamber of Commerce for VIVA Day at the Capitol on March 5. Both will provide opportunities to shine a light on San Antonio and UTSA with the help of our students, alumni, faculty, staff and community supporters. Our appropriations for the next biennium will be solidified by the time the session wraps on May 27.
I will report back frequently about this process. As always, you should feel free reach out to me with any questions or concerns at taylor.eighmy@utsa.edu.
My heartfelt wishes to you all for a restful break and joyful holidays. 
Taylor Eighmy