Newly established President's Student Advisory Council
December 4, 2018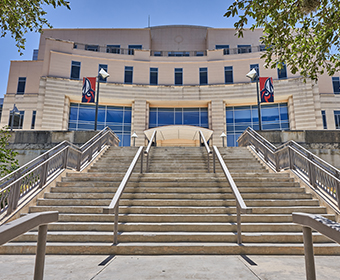 UTSA President Taylor Eighmy has established a new President's Student Advisory Council to provide him with insights regarding the student experience at the university.  
The council will be comprised of 16 undergraduate students representing various academic programs, co-curricular experiences and demographic backgrounds. The group will meet regularly with the president to provide feedback on student priorities and university strategic initiatives.
"First and foremost, we are here to serve students," said Eighmy. "Their input is incredibly important to me and critical to helping us create outstanding student experiences. I am eager to work with this group of thought leaders and use them as a sounding board for new ideas"
Nominations for council membership are being accepted through Monday, December 10. Interested students should seek nomination from their college dean or one of the  campus administrators listed on the Council's website.  
Plans are in progress for President Eighmy to gather additional input from graduate students through the Graduate Student Association in the near future.
-------------------
Learn more about the President's Student Advisory Council and the nomination process.