COVID Omicron Updates
December 9, 2021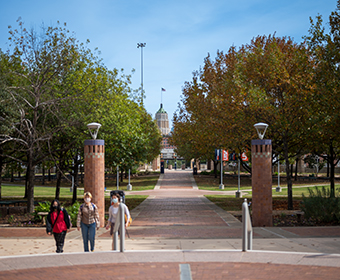 Dear Faculty and Staff,
As you know, Omicron—the latest COVID-19 variant—is currently spreading across the country and the first cases are now being reported in Texas.
Based on the latest information, it is still too soon to tell how Omicron compares to other variants in terms of transmissibility and infectiousness. We also continue to monitor the ongoing status with the Delta variant locally as San Antonio Metro Health has this week changed the risk level from low to mild.
Looking ahead, we encourage you to continue practicing what we know works: social distancing when possible, masking up indoors and around crowds, and getting your COVID vaccine and / or booster. Most importantly, please stay home if you are sick. 
At this time, we do not expect any changes in operations over the holiday break or into the spring semester. As we have done throughout the pandemic, we are closely monitoring the situation and remain in constant communication with our Public Health Task Force Expert Advisory Group, San Antonio Metro Health, our colleagues at UT Health San Antonio, our colleagues at UT System and relevant state and federal agencies. We promise to keep you informed and updated if current health conditions necessitate any operational changes down the road.
The health and well-being of our community has been and remains paramount. Together, we successfully navigated the surge of the Delta variant this past summer and early fall. Now, we ask you to continue to keep yourself and others healthy as we evaluate the impact of this latest variant. 
As always, we are so proud of this community and your resilience through these challenging times. We wish you a restful and restorative holiday season, and look forward to welcoming you to the spring semester.
With appreciation,
Taylor Eighmy
President
Kimberly Andrews Espy
Provost and Senior Vice President for Academic Affairs
Veronica Salazar
Chief Financial Officer and Senior Vice President for Business Affairs