UTSA attains prestigious Carnegie R1 Classification
December 16, 2021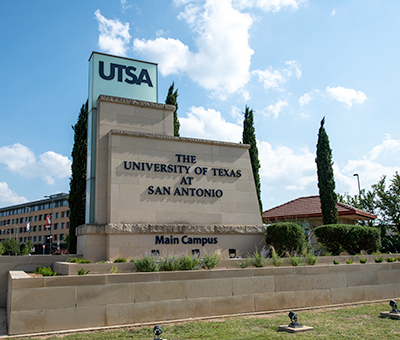 Roadrunners, 
It is with great pride and excitement that I share UTSA is now recognized as a Carnegie R1 university, the nation's most prestigious research designation. This designation is currently under a public review period and official classification will be confirmed by the end of January 2022. This accomplishment represents a major milestone in our journey toward becoming a nationally recognized research university, and it would not have been possible without the contributions you make to UTSA each day. 
UTSA is on a rapid trajectory towards becoming one of Texas' great research universities and a university of the future. The Carnegie R1 status, paired with our National Research University Fund (NRUF) eligibility, Hispanic Serving Institution (HSI) designation and a growing doctoral discovery enterprise, further fuels our ascent. Notably, UTSA now stands as one of about 20 universities in the country that claim both the R1 and HSI designations.
The benefits of the R1 classification will be tangible and transformative, and the jump from our previous designation highlights the direct impact you make in supporting our knowledge enterprise. The recognition will lead to additional research opportunities and funding, enhancing our ability to attract talented scholars and more graduate students. Additionally, our students and alumni will see the value of their degrees increase in tandem with UTSA's rising stature.
So many have worked so hard to realize this achievement. It is an effort that has involved many years of focus. Our faculty, our staff, our chairs, our deans and our entire administration have been foundational to this. I do want to especially thank Provost and Senior Vice President for Academic Affairs Kimberly Andrews Espy, Senior Vice President for Business Affairs Veronica Salazar, Vice President of Research, Economic Development, and Knowledge Enterprise Bernard Arulanandam, Vice President for Information Management and Technology Kendra Ketchum, and Dean of the Graduate School and Vice Provost of Graduate Studies Ambika Mathur and their teams for working tirelessly toward this goal.
I am truly humbled by how much we have to be grateful for at UTSA this year. Let's take a moment to celebrate this incredible accomplishment.
With deep appreciation,
Taylor Eighmy
President