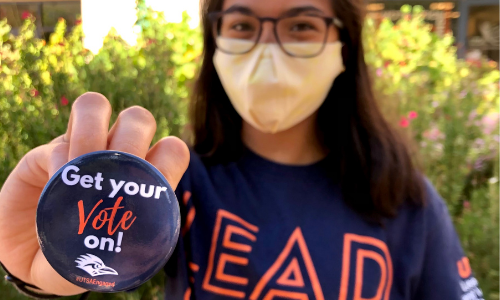 Important Dates
Last day to register - April 1
First day of early voting - April 19
Apply for mail in ballot - April 20
Last day of early voting - April 27
Election Day! - May 1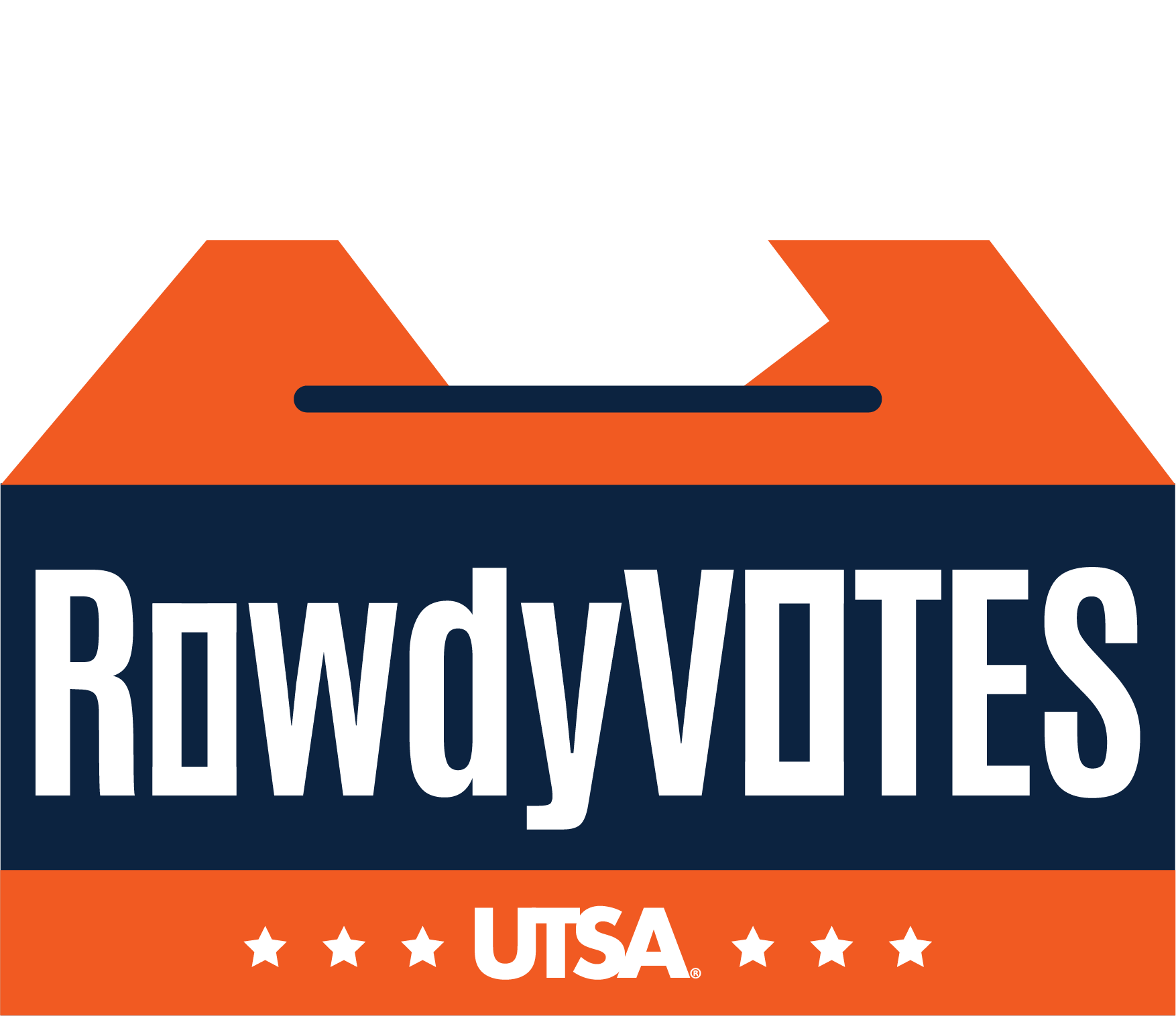 Early Voting at the Main Campus
Early voting at UTSA will take place at the H-E-B Student Union Ballroom (HSU 1.104), Main Campus. Get directions.
Don't forget your mask and ID!
Early Voting Hours
| | |
| --- | --- |
| Mon. April 19 – Fri. April 23 | 8 a.m. – 6 p.m. |
| Sat. April 24 | 8 a.m. – 8 p.m. |
| Sun. April 15 | Closed |
| Mon. April 26 – Tues. April 27 | 8 a.m. – 8 p.m. |
| Sat. May 1 - Election Day | 7 a.m. – 7 p.m. |
Curbside Voting
Curbside voting will be available to any voter who has difficulty walking or standing for long periods. Any disabled voters should call (210) 335-VOTE (8683) for assistance with curbside voting.
Voting Near the Downtown Campus
The Downtown Campus community may vote early at the Bexar County Elections Office located at 1103 S. Frio St., a short 12-minute walk from campus or 0.6 mile drive. Please visit Bexar County Elections for a
list
and
map
of early voting polling stations near you.
Election Day - Saturday, May 1
Election day voting will take place at the H-E-B Student Union Ballroom (HSU 1.104), Main Campus. Polling hours are between 7 a.m. -7 p.m. but will remain open for anyone in line at 7 p.m. Get Directions.
Don't forget your mask and ID!
Free Parking Information
Free parking for voters is available at the Ximenes Surface Lot on the Main Campus. Get Directions.


The Voter Registration Deadline Has Passed
The deadline to register to vote in the 2021 Municipal Election was April 1, 2021.
You are eligible to vote in Texas if:
You are a U.S. citizen,
You are a resident of Texas,
AND you will be 18 years old or older by election day.
Not sure if you are already registered?
Visit register2vote.org to verify your registration.
For Students Living in UTSA Housing
Learn how you can get a campus mailing address for voting documents.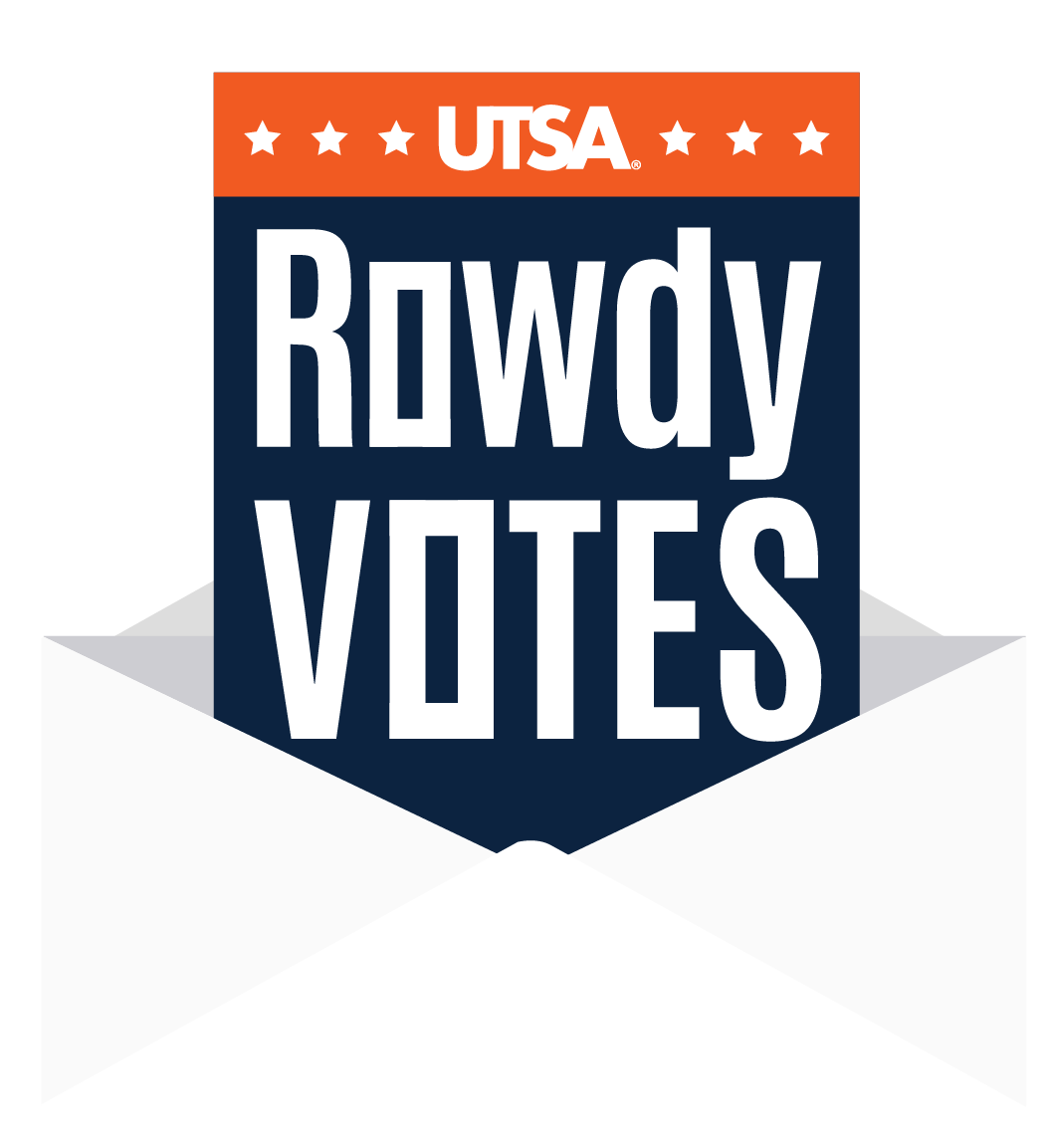 Register to Vote at your Current Address
Visit register2vote.org - complete and submit the online form


You will be mailed a form populated with your information and a pre-addressed, postage-paid envelope


Complete the form and ensure it was postmarked before April 1
Vote By Mail
If you are eligible, you can vote by mail in Texas. 
Sign up to vote by mail - you will be sent a mail-in voter application


Complete your application and get it in the mail by April 20.


You will be sent your mail-in ballot, which needs to be completed and postmarked by Election Day.
Questions
Contact UTSA's Center for Civic Engagement at engagedlearning@utsa.edu or 210-458-2658 for assistance with your voter registration questions.