The Multicultural Student Center for Equity and Justice plans celebrations and hosts awards that showcase the strengths of the UTSA students and celebrates their accomplishments.  Highlighting the strengths of our communities and lifting student voices is central to our mission.
---
Graduation Events
UJIMA Graduation Celebration
One of the seven principles of Kwanzaa, Ujima stands for collective work and responsibility.  This graduation celebration honors Black students and their academic accomplishments.  Students are given a custom stole to remind them to continue to work collectively to better the communities in which they work and live. The UJIMA Student Leadership Award is presented during the celebration.
Friday, December 1, 2023

HEB Student Union Ballrooms - 6:00 pm
RSVP Coming Soon

---
Lavender Graduation Celebration
Lavender Graduation is a celebration of the academic accomplishments of LGBTQIA+ students.  Students are given a stole to wear for Commencement showing their pride.  This is a validation and celebration of each student and their identity.  The Lavender Student Leadership Award is presented during the celebration.
Thursday
, November 30, 2023

Student Union Denman Ballroom - 7:00 pm
---
Dreamer Graduation Celebration
The Dreamer Graduation is held at the end of the Fall and Spring semesters to celebrate the accomplishments of Dreamer and undocumented students. The students and their families are celebrated with graduation memorabilia that represent the resiliency and hope of the immigrant community.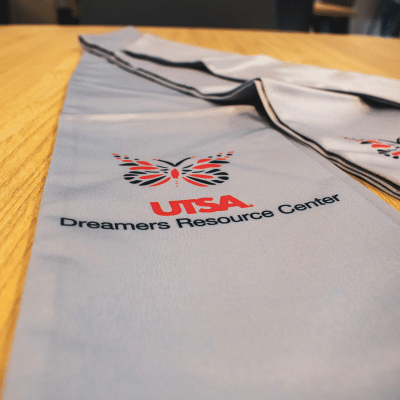 Fall 2023 Celebration
  Wednesday, November 29, 2023

---