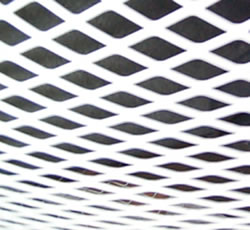 Photo:
FreeImages.co.uk
UTSA approves graduate certificate programs
(April 22, 2004)--The UTSA Graduate Council recently approved the first two university-approved graduate certificate programs, which will be introduced this fall.
The Professional Development program will be housed in the College of Education and Human Development and the Geographic Information Science (GIS) program will be in the College of Sciences. The Adult and Higher Education (AHE) Certificate of Professional Development provides continuing educational opportunities for today's educators and trainers of adults.
The certificate offers graduate-level specializations in continuing and professional education and college teaching. The certificate curriculum offers advanced training and professional preparation for various educational settings in San Antonio such as continuing professional training, adult literacy and community development, and college teaching.
The AHE Certificate of Professional Development can be earned as part of the master of arts in adult and higher education degree, or professionals can earn a stand-alone certificate in a specialization. Students pursuing an AHE degree are eligible for certificate credit after completing required degree specialization hours (12 credit hours) and two adviser-approved courses (6 credit hours) for a total of 18 certificate hours.
Non-AHE students are required to take 18 credit hours in AHE, including adult learning theory and multicultural issues, with other courses to be approved by the participant's adviser. Participants in the stand-alone certificate program must have a bachelor's degree and meet entrance requirements for the AHE program.
For more information, contact Fred Bonner, AHE certificate program director, at 210-458-2613 or Earle Reybold, AHE graduate program coordinator, at 210-458-2606).
The Certificate of Geographic Information Science is a 15-hour program that will provide training on the use of GIS and related tools of the global positioning system (GPS) and remote sensing. Students completing the program will have a broad and hands-on knowledge of the GIS discipline.
For more information on the GIS certificate program, contact program coordinator Stephen Brown, Department of Earth and Environmental Sciences, at 210-458-4956.