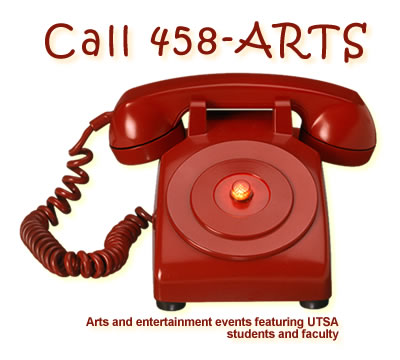 458-ARTS hotline highlights student, faculty events
(Sept. 1, 2004)--UTSA has created 458-ARTS, a hotline for arts, entertainment and humanities events featuring UTSA students, faculty, staff and alumni.

Established in September, the recorded message is changed each Wednesday and is accessed at (210) 458-ARTS (2787).

"The 458-ARTS line was established to keep the UTSA and San Antonio communities informed of the many creative endeavors of the UTSA community," said President Ricardo Romo. "With more than 3,000 students now living on campus, we wanted to promote all of the great activities we have during evening and weekend hours, as part of our Campus Life Initiative. We are pleased to offer this valuable resource."

To submit your arts event for consideration as a 458-ARTS listing, e-mail utsatoday@utsa.edu.