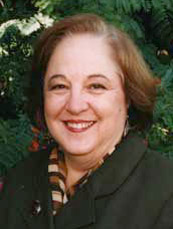 From top are Elma Gonzalez, Diana
Marinez and Elvia Niebla. A photo
of Elisa Ruiz was not available.
Chicana scientists to speak at UTSA Nov. 16
By Ashley Harris
Public Affairs Specialist
(Nov. 15, 2006)--The UTSA Women's Studies Institute and the Department of English, Classics and Philosophy will welcome Elma Gonzalez, Diana Marinez, Elvia Niebla and Elisa Ruiz, who will read excerpts from their recent book, "Flor y ciencia: Chicanas in Science, Mathematics and Engineering," at 5:30 p.m., Thursday, Nov. 16 in Main Building Room 0.222, 1604 Campus. The event is free and open to the public.
Published in 2006, "Flor y ciencia: presents the stories of nine Latina pioneers in mathematics, science and engineering and discusses the obstacles and joys they experienced as minorities in their fields. The book also discusses methods of increasing interest in the sciences among Latinas.
Gonzales is a professor of ecology and evolutionary biology at UCLA.
Marinez is a professor of biochemistry and dean of the College of Science and Technology at Texas A&M University, Corpus Christi.
Niebla serves as the national coordinator for the USDA Forest Service Global Change Research Program.
Ruiz is a doctoral candidate in mathematics at Texas A&M University, College Station.
For more information, call (210) 458-6277.