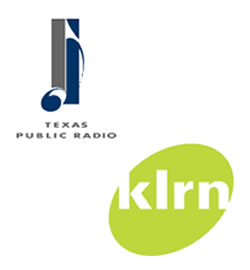 Give to public radio and TV through SECC and receive member benefits
By Lynn Gosnell
Special Projects Writer
(Nov. 7, 2006)--Are you a fan of public radio or public television? Did you know that you can join Texas Public Radio (TPR) or KLRN Public TV -- and enjoy full membership benefits -- through participating in the State Employee Charitable Campaign (SECC)?
Just like the other nonprofit organizations you've been reading about on UTSA Today, TPR and KLRN receive funding through SECC.
Whether you enjoy catching up on the news via station KSTX 89.1 FM or tuning in for classical music broadcasts on KPAC 88.3 FM, you're sure to be familiar with TPR's membership card, known as the ClassiCard. TPR membership benefits include loads of discounts at area businesses as well as invitations to special members-only events such as movie screenings.
KLRN TV, the Public Broadcasting Service (PBS) affiliate for South Central Texas, has provided quality news and public affairs programming since 1962. The station's diverse programming includes shows that entertain, educate and inform. "Sesame Street," "Nova," "Masterpiece Theatre," "Tavis Smiley," "The News Hour with Jim Lehrer" and "Austin City Limits" are just a few examples.
Membership benefits at KLRN include discounts to more than 100 restaurants as well as discounts to special events. The SECC code for Texas Public Radio is 413057. For KLRN, the code is 413130.
UTSA's SECC continues through Nov. 10. Remember to return your completed donation form to your Area Champion. Now is the time to make your donation.