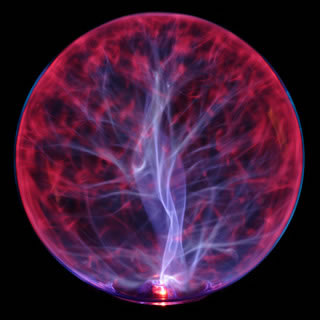 Student projects displayed at April 16 conference
By Christi Fish
Public Affairs Specialist
(April 15, 2009)--Approximately 20 San Antonio high school and college students will vie for a trip to the NASA Johnson Space Center in Houston including lunch with an astronaut, when they put their best work on display April 16 at the UTSA Engineering, Science and Business (ESB) Student Conference. The event is free and open to the public.
The 2009 ESB Student Conference is 8:30 a.m.-noon in Biotechnology, Sciences and Engineering (BSE) Building Room 2.102 and 1-9 p.m. in the BSE atrium, which includes a 7-9 p.m. dinner.
The theme of the 2009 student conference is "Promoting Engineering, Science and Business for the Future of Texas," reflecting the expectation that UTSA and its alumni will emerge at the forefront of research and development excellence.
Keynote speakers at the conference wilinclude UTSA Vice President for Research Robert Gracy, who will discuss research opportunities available for UTSA students; University of Texas at El Paso Professor John Moya, who will speak on "System Approach to a Successful Industrial Research Career" and Southwest Research Institute (SwRI) investigator Ryan Lamm, who will discuss "Autonomous Vehicle Technology."
The annual ESB conference, organized and managed by UTSA students, allows participants to display their outstanding research projects and papers produced over the past academic year. At the conference, students will present their papers and projects one-on-one to judges, who will score their efforts on (1) the level of research and research techniques performed by the participant, (2) the nature of the content studied and (3) the student's overall presentation and ability to answer judges' questions.
Because of the conference's interdisciplinary nature, projects on display will cover myriad topics including these themes:
Accounting
Anthropology
Applied Mathematics
Archaeology
Astronomy
Biology
Business
Chemistry
Computer Science
Earth and Environmental Science
Engineering
Finance
Management
Mathematics
Physics
Psychology
Technology Commercialization
At an evening awards ceremony and banquet, the conference first-place winner will receive the coveted trip to NASA. Second- and third-place winners will receive $100 and $50 cash prizes, respectively.
The conference is an opportunity for San Antonio students to highlight superior research while gaining valuable presentation and networking skills. Additionally, students receive practical information from career counselors about graduate education and the job markets in engineering, science and business.
The 2009 conference is supported by the U.S. Department of Education, Southwest Research Institute (SwRI), UTSA Center for Excellence in Engineering Education and UTSA College of Sciences.
To learn more about the ESB Student Conference, e-mail Srujana Eega, conference publicity chair, UTSA Autonomous Control Engineering (ACE) Lab, or contact Roberta Bauer, ACE Lab at (210) 458-6494.