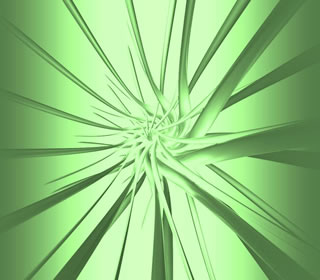 UTSA, Southwest Research Institute, CPS Energy form energy research alliance
By Christi Fish
Public Affairs Specialist
(July 20, 2009)--United in a common interest to explore new and innovative energy solutions, The University of Texas at San Antonio, Southwest Research Institute (SwRI) and CPS Energy have signed a memorandum of understanding to form the Energy Research Alliance of San Antonio.
Although UTSA, SwRI and CPS Energy have a long-standing tradition of collaboration in a variety of areas, the memo is the first formal agreement on the topic of energy among the three organizations. Specifically, it calls for the trio to:
Prioritize energy-related initiatives for collaboration including energy workshops
Define a strategic regional roadmap for emerging energy technology
Collaborate on energy grant applications and publications
Organize joint research and academic and scientific activities such as research projects, demonstration projects, courses, conferences, seminars, symposia or lectures
Promote the exchange of researchers, teaching personnel and students
Exchange publications and other materials of common interest
Jointly work to raise public awareness and education on energy topics
"The energy issues we face today are exceedingly complex, and their solutions require a broad spectrum of research skills," said Robert Gracy, UTSA vice president for research. "At UTSA, we are particularly pleased with the partnership because it brings together the full range of research capabilities of all three organizations. This synergy will undoubtedly provide energy solutions that each individual component could not accomplish by working on its own."
"We welcome the opportunity for Southwest Research Institute (SwRI) to join with UTSA and CPS Energy in this important area," said Danny Deffenbaugh, vice president of the Mechanical and Materials Engineering Division at SwRI. "This collaborative effort will address one of the most critical challenges we face today: providing energy to support our way of life, while minimizing climate change," Deffenbaugh said.
Cris Eugster, executive vice president and chief sustainability officer of CPS Energy said, "San Antonio has the opportunity to be a leader in clean energy technologies and their practical applications, and the Energy Research Alliance of San Antonio will be a key catalyst in this endeavor."
The five-year agreement was formally executed by James Casey, director of the Office of Contracts and Industrial Agreements at UTSA; Walter Downing, executive vice president of SwRI; and CPS Energy's Eugster.
No additional funding is required to begin this initiative.
------------------------------
The University of Texas at San Antonio
The University of Texas at San Antonio is one of the fastest growing higher education institutions in Texas and the second largest of nine academic universities and six health institutions in the UT System. As a multicultural research and teaching institution of access and excellence, UTSA aims to be the Next Great Texas University, providing access to educational excellence and preparing citizen leaders for the global environment.
UTSA serves more than 28,400 students in 64 bachelor's, 47 master's and 21 doctoral degree programs in the colleges of Architecture, Business, Education and Human Development, Engineering, Honors, Liberal and Fine Arts, Public Policy, Sciences and Graduate School. Founded in 1969, UTSA is an intellectual and creative resource center and a socioeconomic development catalyst for Texas and beyond.
Southwest Research Institute
Southwest Research Institute is an independent, nonprofit, applied engineering and physical sciences research and development organization using multidisciplinary approaches to problem solving. The institute occupies more than 1,200 acres and provides more than 2 million square feet of laboratories, test facilities, workshops and offices for more than 3,300 employees performing contract work for industry and government clients.
CPS Energy
CPS Energy is the nation's largest municipally owned energy company providing both natural gas and electric service. Acquired by the City of San Antonio in 1942, the company serves approximately 700,000 electric customers and more than 320,000 natural gas customers in and around America's seventh-largest city. CPS Energy ranks among the nation's lowest-cost energy providers, owns the highest financial ratings of any electric system in the United States and stands No. 1 in wind-energy capacity among municipally owned utilities across the country.