UTSA researcher shares expertise about cloud computing with international security leaders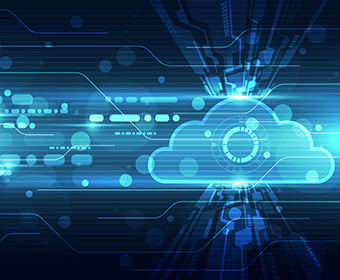 (May 23, 2017) -- Jeff Prevost, assistant professor and co-founder and assistant director of the Open Cloud Institute (OCI) at UTSA, will be sharing his research expertise about open cloud computing with world leaders.
Prevost will give a presentation at the International Organization of Securities Commissions meeting in San Francisco on May 31. The group, comprised of G20 leaders, is meeting to discuss online security regulations.
Prevost will share his research expertise and help the leaders investigate the use of cloud computing. His research specializations include cloud computing infrastructure, optimizing cloud resource allocation and cloud computing frameworks for research.
"I have been asked to provide a case study of how cloud computing impacts the financial regulatory sector. We will discuss what the cloud is, what it does well and what potential hazards there are in its use," said Prevost. "Hopefully this group will leave with a better understanding of the different cloud services offered by the industry leaders."
Prevost was asked to give the presentation because the UTSA Open Cloud Institute is a recognized leader in open cloud computing research that has a global impact.
While in San Francisco, Prevost will represent UTSA and the Open Cloud Institute by networking with leaders in the industry to share the research underway at UTSA along with its top-tier degree programs. He will be in the company of representatives from Amazon, Google and other global corporations.
The UTSA Open Cloud Institute was created in 2015 as part of an initiative to develop degree programs in cloud computing and big data and foster research collaboration with industry partners, positioning UTSA and San Antonio as world leaders in open cloud technology.
The Open Cloud Institute builds on UTSA's recognition as the nation's top university in the country for cybersecurity. The institute has one of the largest open clouds in academia utilizing OpenStack software, co-founded by Rackspace, and Open Compute hardware, founded by Facebook, to support advanced computing and big data analytics research.
UTSA is ranked among the top 400 universities in the world and among the top 100 in the nation, according to Times Higher Education.
-------------------------------
Learn more about the UTSA Open Cloud Institute.
Learn more about Jeff Prevost.
Connect with UTSA online at Facebook, Twitter, YouTube, Instagram and LinkedIn.